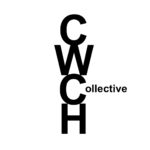 Worker-artists convene a hive broadcast of indiscriminately gathered sound-pollen, transmitting codified messages to kindred folk. Each week a potent gang of sound artists are at play, exploring whatever is on their minds. Style guide: Anything goes
Produced by Mobile Radio with support from π-node, CWCH collective shows are broadcast live on Thursdays from 21:00 – 22:00 CEST (8pm BST) on Resonance Extra in Brighton, Bristol, Cambridge, London and Norwich on DAB, π-node in Mulhouse and Paris on DAB, WGXC and Wavefarm in the Upper Hudson Valley on FM and AM, Soundart Radio in Dartington on FM, and Radio Tsonami in Valparaiso online. There are subsequent rebroadcasts by Radio Ara in Luxembourg, JET FM in Nantes, Radio Panik in Brussels and Radio Orange in Vienna on FM.
Most recent transmission (scroll down for full archive):
Edition 15 – Close-Flung (16th July 2020)
Knut Aufermann & Sarah Washington Ürzig, Xentos Fray Bentos Broughton, Frauke Berg Düsseldorf, Katharina Bihler & Stefan Scheib Saarbrücken, DinahBird Paris, dieb13 & Billy Roisz Vienna, Lloyd Dunn Prague, Anna Friz Santa Cruz, Ralf Schreiber Cologne, Rodrigo Ríos Zunino Valparaíso.
Live broadcast from Saarländisches Künstlerhaus in Saarbrücken.
The CWCH collective is a modern-day revival of an anarchic sound art event which Sarah assembled above the Dragon Bar near Old Street in London around the year 2000. This featured an incredible line-up of pioneering artists who were mostly studying Sonic Arts at the University of Middlesex. Nowadays her compatriots in sound are spread far and wide, so she decided to bring a new group of these together online in an effort to re-establish the spirit of the original CWCH (a Welsh word for boat or hive, but twenty years ago we thought this was the way to spell cwtch, meaning a heartfelt hug).
The way it works in today's incarnation is that multiple livestreams are received from around the world at Mobile Radio's home studio in Ürzig (Germany) via π-node's server in France. Sarah combines these with her own and Knut's on-site sounds to tie everything together into a realtime composition while simultaneously balancing all the sources into the final broadcast mix. The players streaming in can only hear themselves back in this mix with an internet-induced delay of between 10 and 25 seconds, necessitating that they take a leap of faith in each moment and 'play into the future'.
The collective quickly settled into a group of 11 sound artists and 1 photographer (who became accidentally attached during the first broadcast), based in 9 separate locations across 5 countries. Sarah began putting the group together spontaneously with artists she was in contact with at the time the idea surfaced. Very soon there were more than enough sound sources to tackle and everyone wanted to continue playing, meaning that the membership so far does not rotate between a wider group as expected. This rapid consolidation of contributors greatly helps in the realisation of Sarah's primary aim – to establish a specific system which inherently allows a distinct aesthetic to develop. Thus the CWCH collective is reborn in 2020 with a new hive mind.
Edition 1 – The Same Boat (9th April 2020)
Knut Aufermann & Sarah Washington Ürzig, Katharina Bihler & Stefan Scheib Saarbrücken, Anna Friz Santa Cruz, Ralf Schreiber Cologne.
Photo developed during the show by Pierre Metzinger
Edition 2 – Oil & Vinegar (16th April 2020)
Knut Aufermann & Sarah Washington Ürzig, Frauke Berg Düsseldorf, Katharina Bihler & Stefan Scheib Saarbrücken, DinahBird Paris, dieb13 & Billy Roisz Vienna, Anna Friz Santa Cruz, Ralf Schreiber Cologne.
Photo developed during the show by Pierre Metzinger
Edition 3 – Wormhole Variations (23rd April 2020)
Knut Aufermann & Sarah Washington Ürzig, Xentos Fray Bentos Broughton, Frauke Berg Düsseldorf, Katharina Bihler & Stefan Scheib Saarbrücken, DinahBird Paris, dieb13 & Billy Roisz Vienna, Anna Friz Santa Cruz, Ralf Schreiber Cologne.
Photo developed during the show by Pierre Metzinger
Edition 4 – Transcendental Trepidation (30th April 2020)
Knut Aufermann & Sarah Washington Ürzig, Xentos Fray Bentos Broughton, Frauke Berg Düsseldorf, Katharina Bihler & Stefan Scheib Saarbrücken, DinahBird Paris, dieb13 & Billy Roisz Vienna, Anna Friz Santa Cruz, Ralf Schreiber Cologne.
Photo developed during the show by Pierre Metzinger
Edition 5 – Mission Compossible (7th May 2020)
Knut Aufermann & Sarah Washington Ürzig, Xentos Fray Bentos Broughton, Frauke Berg Düsseldorf, Katharina Bihler & Stefan Scheib Saarbrücken, DinahBird Paris, dieb13 & Billy Roisz Vienna, Anna Friz Santa Cruz, Ralf Schreiber Cologne.
Photo developed during the show by Pierre Metzinger
Edition 6 – Weltschmerz Heimat (14th May 2020)
Knut Aufermann & Sarah Washington Ürzig, Xentos Fray Bentos Broughton, Frauke Berg Düsseldorf, Katharina Bihler & Stefan Scheib Saarbrücken, DinahBird Paris, dieb13 & Billy Roisz Vienna, Anna Friz Santa Cruz, Ralf Schreiber Cologne.
Special live guest Dr. Fortunatus Keller, Hamburg.
Photo developed during the show by Pierre Metzinger
Edition 7 – 300 Trillion Times Less Dense (21st May 2020)
Knut Aufermann & Sarah Washington Ürzig, Xentos Fray Bentos Broughton, Frauke Berg Düsseldorf, Katharina Bihler & Stefan Scheib Saarbrücken, DinahBird Paris, dieb13 & Billy Roisz Vienna, Anna Friz Santa Cruz, Ralf Schreiber Cologne.
Photo developed during the show by Pierre Metzinger
Edition 8 – We Got Der Funk (28th May 2020)
Knut Aufermann & Sarah Washington Ürzig, Xentos Fray Bentos Broughton, Frauke Berg Düsseldorf, Katharina Bihler & Stefan Scheib Halle (Saale), DinahBird Paris, dieb13 & Billy Roisz Vienna, Anna Friz Santa Cruz, Ralf Schreiber Cologne.
Photo developed during the show by Pierre Metzinger
Edition 9 – Rhapsody in Why? (4th June 2020)
Knut Aufermann & Sarah Washington Ürzig, Xentos Fray Bentos Broughton, Frauke Berg Düsseldorf, Katharina Bihler & Stefan Scheib Saarbrücken, DinahBird Paris, dieb13 & Billy Roisz Vienna, Anna Friz Santa Cruz, Ralf Schreiber Cologne.
Photo developed during the show by Pierre Metzinger
Edition 10 – Stand Down Racist (11th June 2020)
Knut Aufermann & Sarah Washington Ürzig, Xentos Fray Bentos Broughton, Frauke Berg Düsseldorf, Katharina Bihler & Stefan Scheib Saarbrücken, DinahBird Paris, dieb13 & Billy Roisz Vienna, Anna Friz Santa Cruz, Ralf Schreiber Cologne.
Photo developed during the show by Pierre Metzinger
Edition 11 – Fast Radio Bursts (18th June 2020)
Knut Aufermann & Sarah Washington Ürzig, Xentos Fray Bentos Broughton, Frauke Berg Düsseldorf, Katharina Bihler & Stefan Scheib Saarbrücken, DinahBird Paris, dieb13 & Billy Roisz Vienna, Anna Friz Santa Cruz, Ralf Schreiber Cologne.
Photo developed during the show by Pierre Metzinger
Edition 12 – Fast Radio Bursts (25th June 2020)
Knut Aufermann & Sarah Washington Ürzig, Xentos Fray Bentos Broughton, Frauke Berg Düsseldorf, Katharina Bihler & Stefan Scheib Saarbrücken, DinahBird & Jean-Philippe Renoult Paris, dieb13 Vienna, Lloyd Dunn Prague, Anna Friz Santa Cruz, Lucinda Guy Buckfastleigh.
Photo developed during the show by Pierre Metzinger
Edition 13 – Indivisible i (2nd July 2020)
Knut Aufermann & Sarah Washington Ürzig, Xentos Fray Bentos Broughton, Frauke Berg Düsseldorf, DinahBird & Jean-Philippe Renoult Paris, dieb13 Vienna, Lloyd Dunn Prague, Anna Friz Santa Cruz, Lucinda Guy Buckfastleigh, Hannes Hölzl Andrian, Ralf Schreiber Cologne.
Special live guest Dr. Fortunatus Keller, Hamburg.
This edition was also broadcast live on Radio Corax.
Photo developed during the show by Pierre Metzinger
Edition 14 – More Bows Less Arrows (9th July 2020)
Knut Aufermann & Sarah Washington Ürzig, Xentos Fray Bentos Broughton, DinahBird Paris, dieb13 & Billy Roisz Vienna, Lloyd Dunn Prague, Anna Friz Santa Cruz, Ralf Schreiber Cologne, Rodrigo Ríos Zunino Valparaíso.
Special guest Nástio Mosquito.
Photo developed during the show by Pierre Metzinger
CWCH collective photo slide show