October 26, 2013 by Mobile Radio | Comments Off on MULHOUSE October 2013
We were invited to the week-long Franco-German Klapperstein meeting of university radio stations in Mulhouse to lead a radio hacking workshop.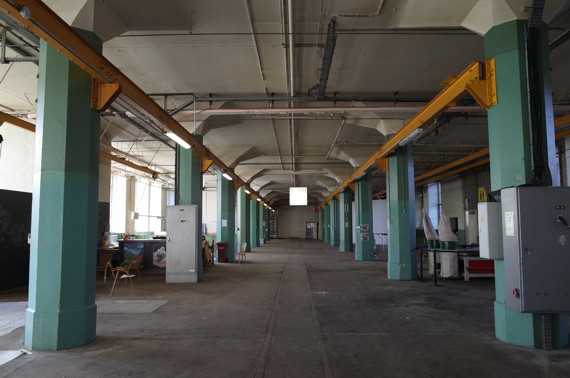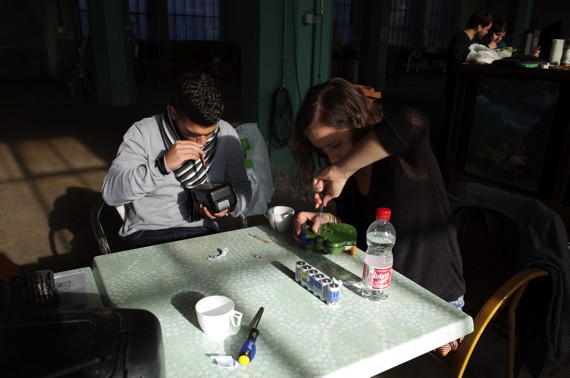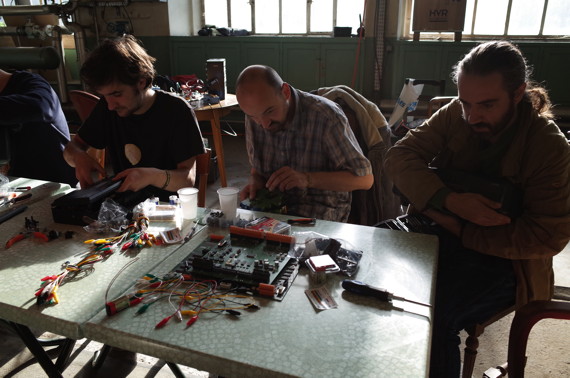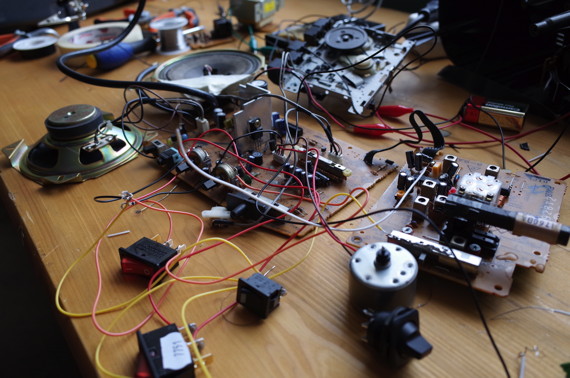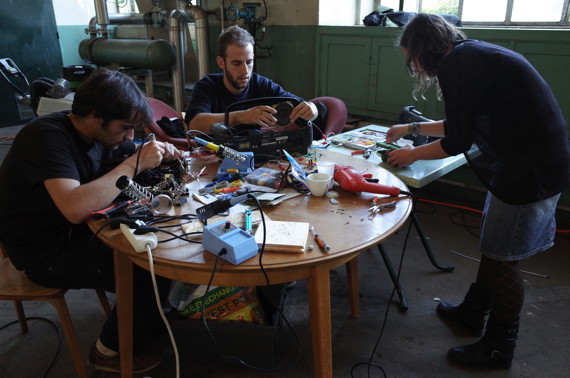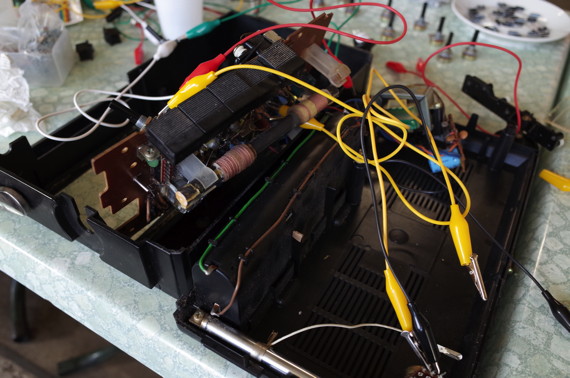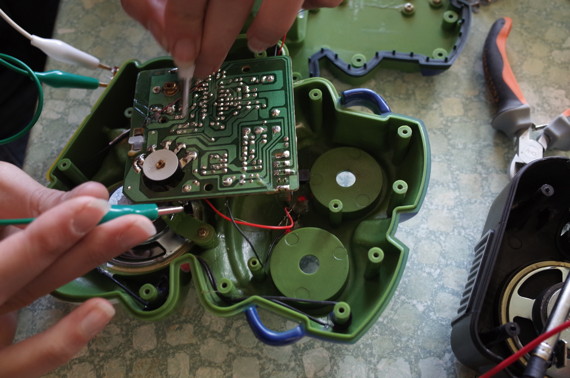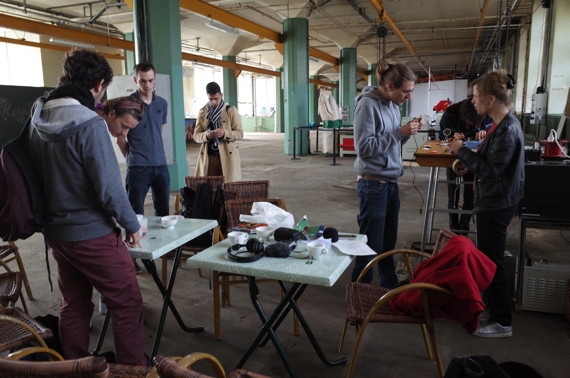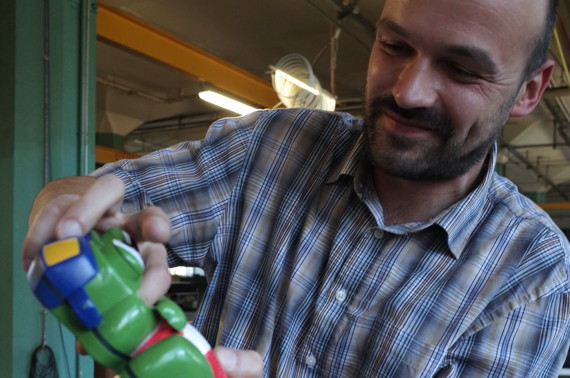 Our workshop was held in a former textile factory that is slowly being converted into a cultural centre. Old FM radios were opened up and turned into beautiful noise machines by making new connections on their circuit boards. On the second day the participants, who came from campus or free radio stations in France and Germany, could also learn from Dinah Bird how to make a contact microphone.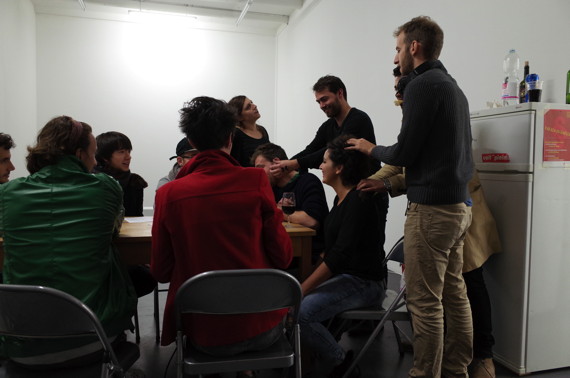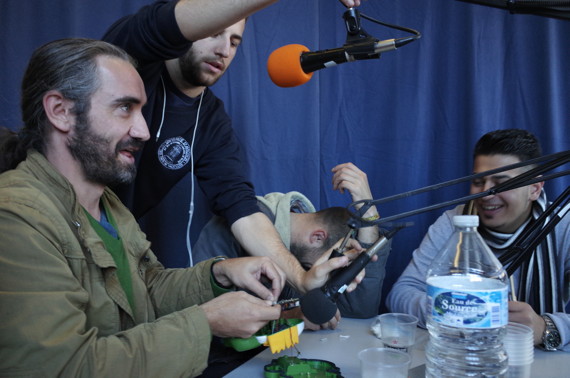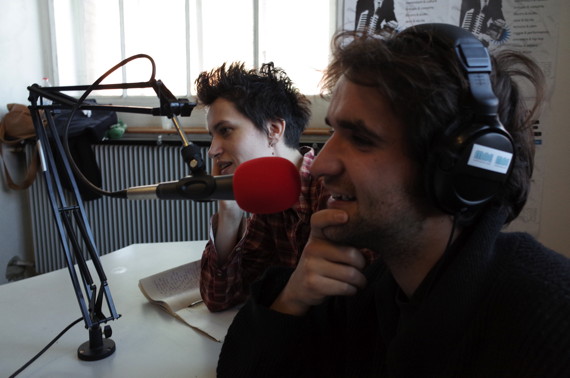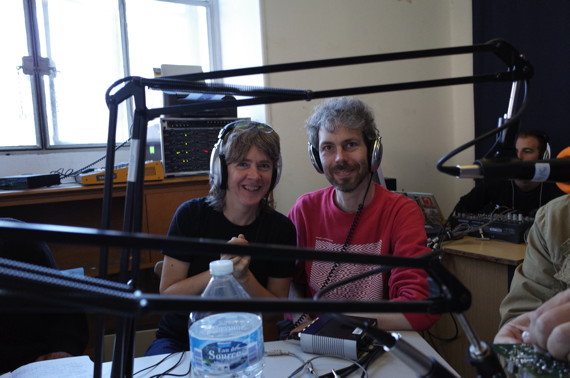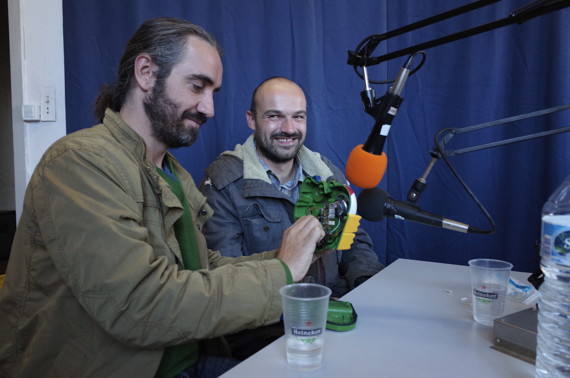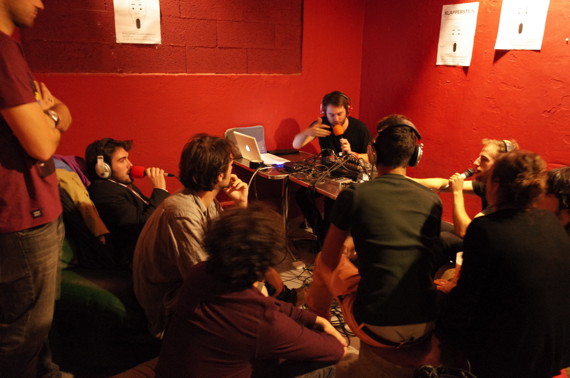 Many aspects of the Klapperstein meeting were broadcast on a temporary FM frequency of Radio Campus in Mulhouse. Their approach was to transmit from various different make-shift locations in Switzerland (gallery), Germany (pub) and France (factory, club, restaurant, gallery space) which worked well and confirmed the possibility to run a radio station from many decentralized studios.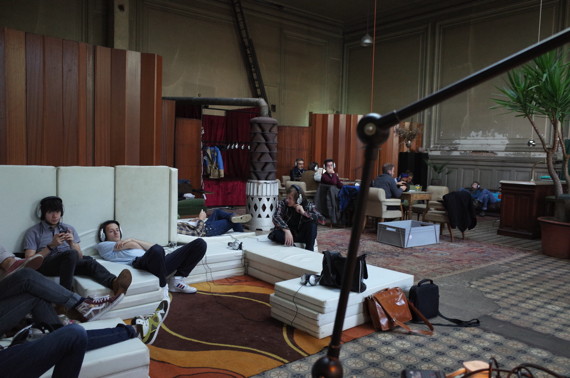 The final act of the meeting was a 24h Placard headphone festival which we opened with a Tonic Train set and later on included a performance by some of our workshop participants on their new musical instruments.