Mobile Radio presented a Sonic Art Container at the Profile Intermedia Conference. Together with Simon Lucas and Xentos 'Fray' Bentos we gave 31 two-minute-long sound and image performances in the form of personality 'readings', which were documented as unique DVDs for each participant.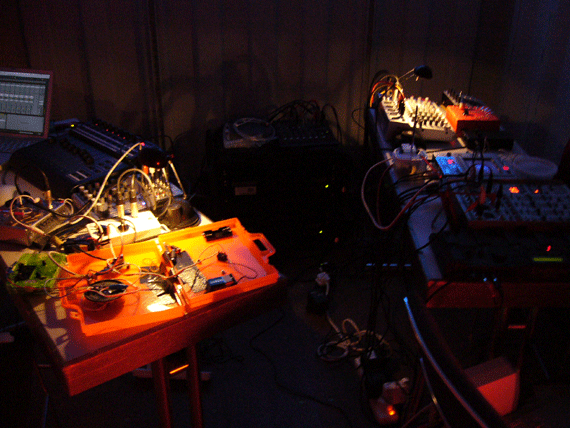 Wired for sound in our space – a chilly metal sea container.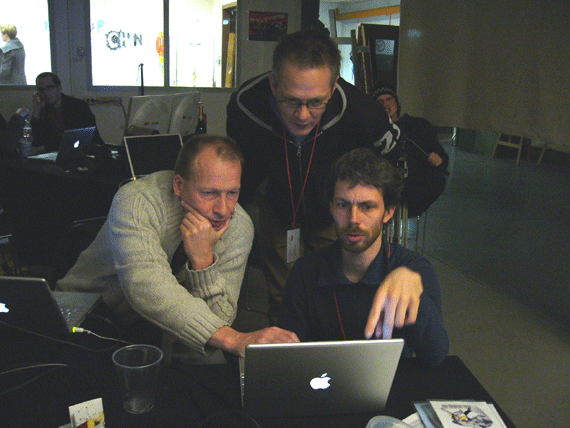 Working hard on creating 31 individualized DVDs.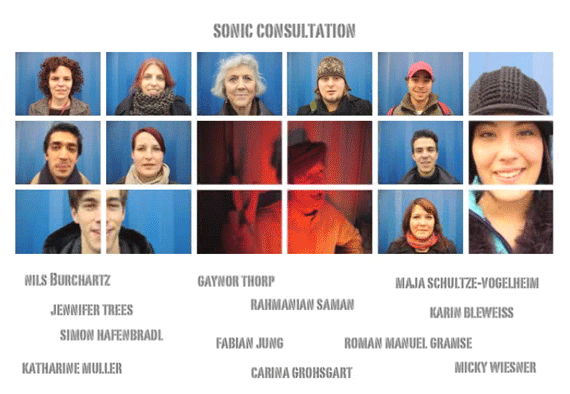 Menu image from the sampler DVD which we produced as final documentation.