We were invited to the 20th anniversary of the London Improvisers Orchestra which consisted of workshops, rehearsals and concerts at Cafe Oto. It was a great joy to return to the group after a long gap, contributing our electronic sounds from the back row of 30+ fantastic musicians, set inbetween Orphy Robinson and Louis Moholo Moholo, what more can you ask for?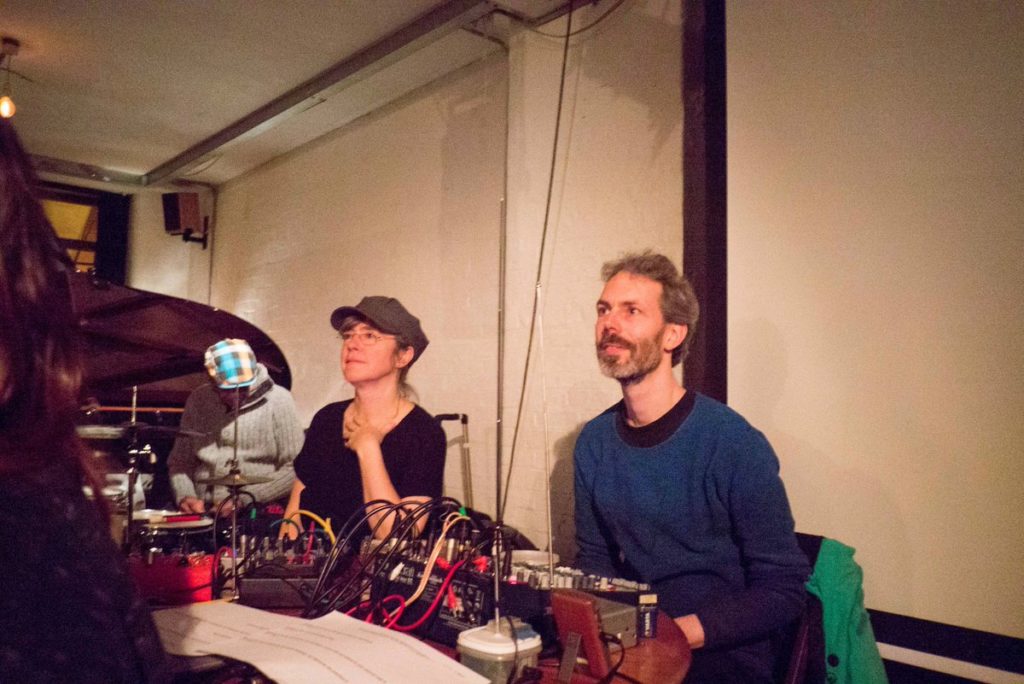 The celebration was perfectly organised by Caroline Kraabel. Knut additionally offered a workshop on the freedom and limits of improvising with electronics one afternoon and during the first concert evening also conducted a new piece called Initialisation which was based around cue cards of the 26 letters of the alphabet. This is the score:
1. Think of a loved one you would like to dedicate your playing to.
2. Make a mental note of the initials of his/her name. If he/she has middle name(s) consider them too.
3. Play only when one of these initials is shown. More than one letter might be shown at a time.