On our return to Toronto to take part in NAISA's Deep Wireless festival and Transmission X Symposium, our host Jim Bailey offered us to join him for a live session on his weekly radio show on local campus radio CIUT. Did we say 'local' radio station? With a transmitter power of 15,000 Watts the transmission can be heard across the border in the US.


Knut could not resist feeding the 15kW transmitter back though a tiny transistor radio and a mic in a plastic box.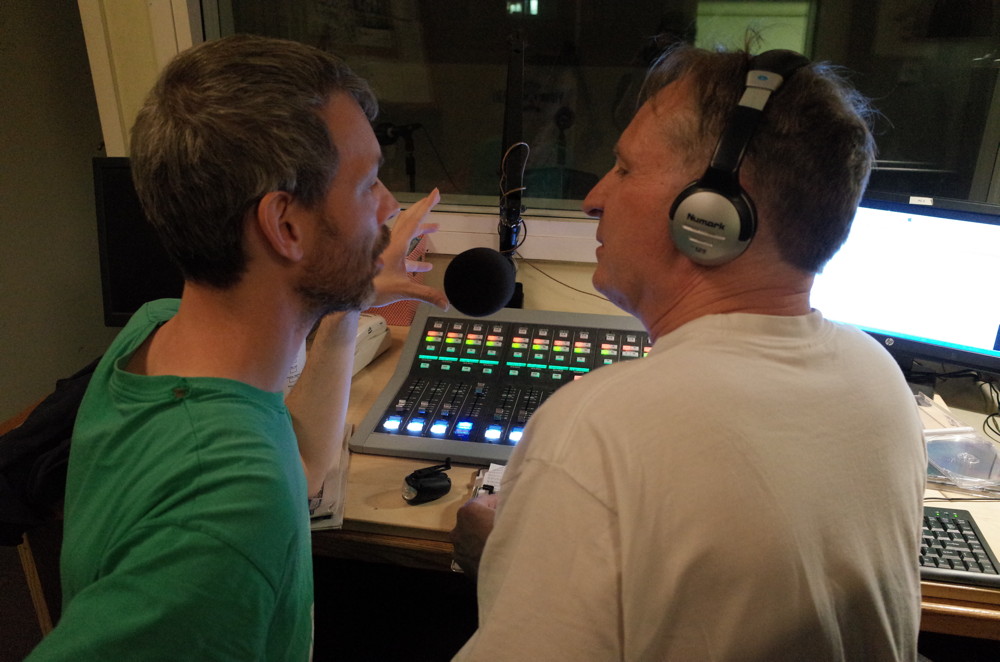 Jim joined in on voice and objects for a trio performance before we steped back out into the night in the deserted government district.

Our collaborations with fellow experimental musicians continued at Deep Wireless, where our evening performance ended in an ad hoc quartet with Peter Flemming playing his electromagnetic installation and live surround sound diffusion by Darren Copeland gesturing with his data glove.
The following day we gave the keynote lecture at the Trans X Symposium entitled "What we've learned so far – 10 years of Mobile Radio".
Our trip was made possible by the generous support from the Goethe Institut Toronto.
No one knows you're listening @Mobile_Radio @NAISASoundArt @atthebarns #analog #RadioArt #surveillance pic.twitter.com/S3rHpo38nJ

— Jutta Brendemuhl (@JuttaBrendemuhl) May 23, 2015
Our final involvement in the festival was a two hour radio hacking workshop that yielded some instant and noisy results for participants young and old.