To start at the beginning of our Mobile Radio BSP documentation click here.
The rest of September continued with many varied guests visiting the radio studio. akcg (Anna Kindgren and Carina Gunnars) from Sweden were in town on a different mission and we joined up with them to read the first chapter of their book agorafobi/agorafobia/agoraphobia in Swedish, English and Brazilian Portuguese. An overlayed mix of the three languages made it onto our archive afterwards.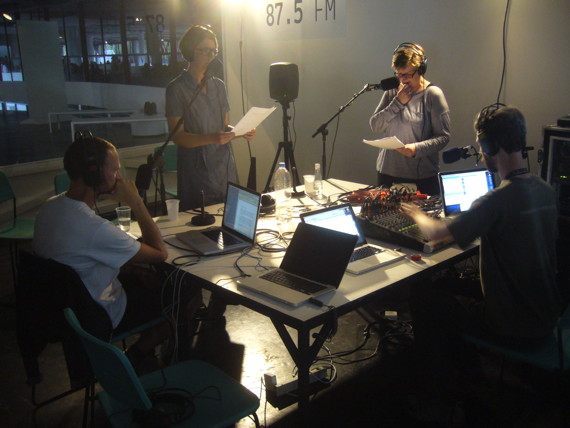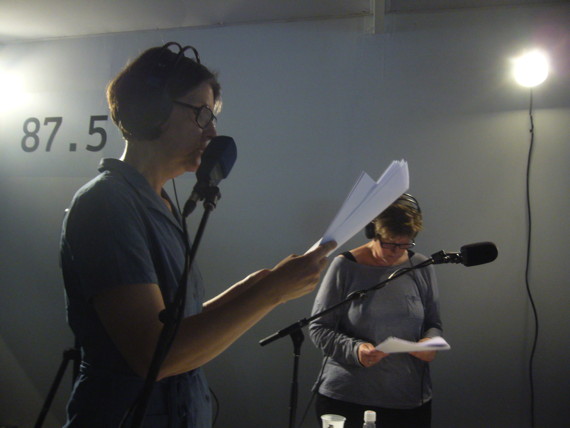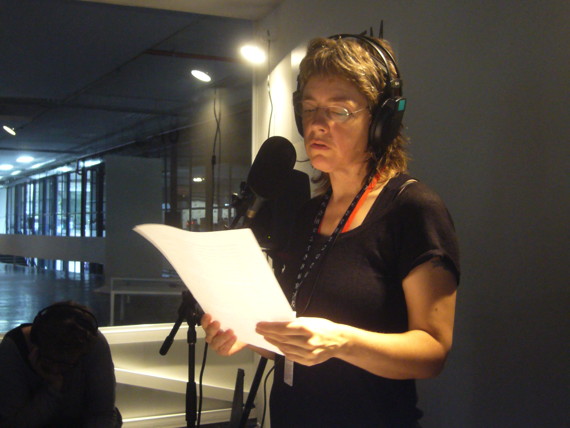 As the rest of the Bienal artists were destined to leave São Paulo after setting up their works we took our chances to invite them to our studio along with an ever-increasing number of local artists, musicians, curators and Bienal visitors. Pictured below are John and Nina Zurie, Leandro Tartaglia, Movimento Sincopado (listen), José Roberto Leonel Barreto (listen), Ana Gonçalves Magalhães, Oval/Markus Popp (listen / listen), Guto Carvalho (listen), Bienal book launch, Simon Foxall, Afro Hooligans (listen) and a visiting photgraphy class.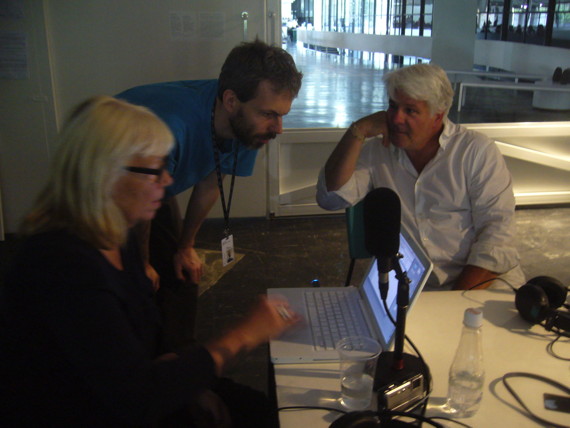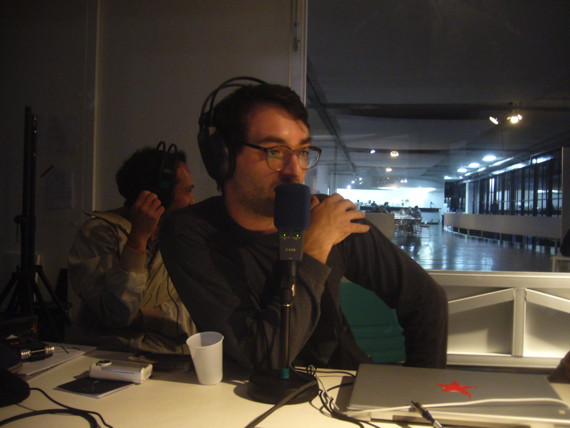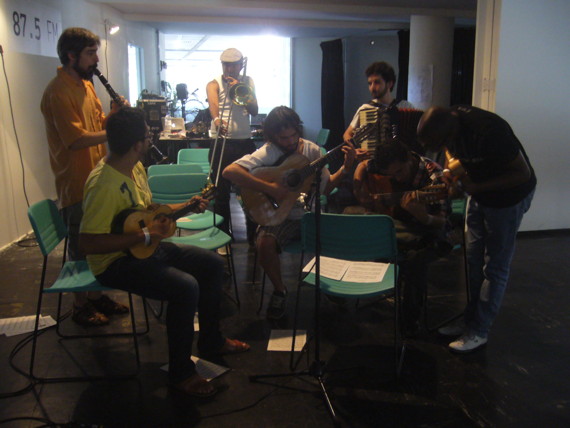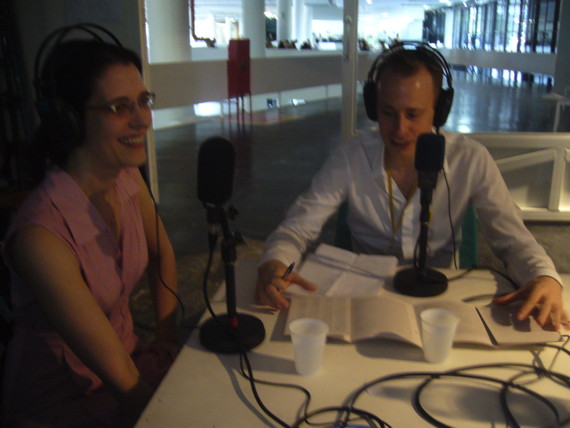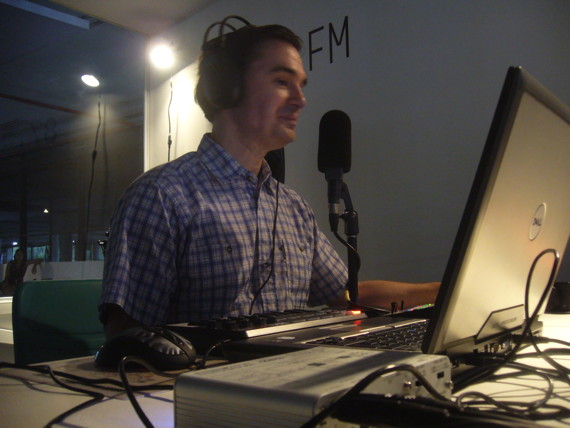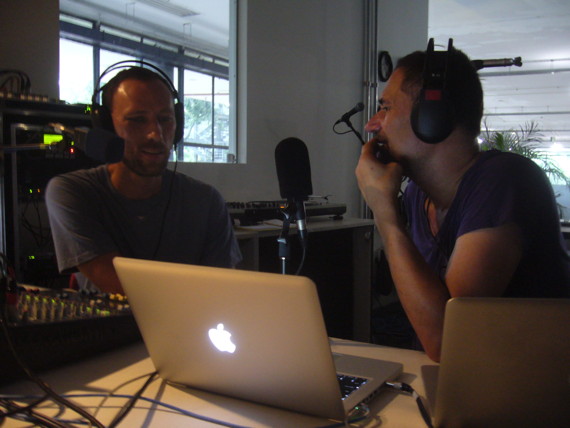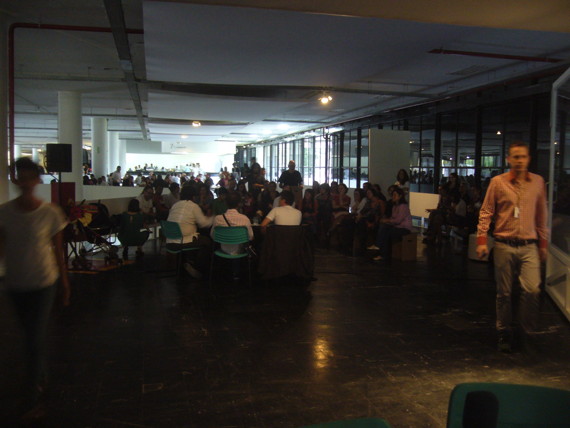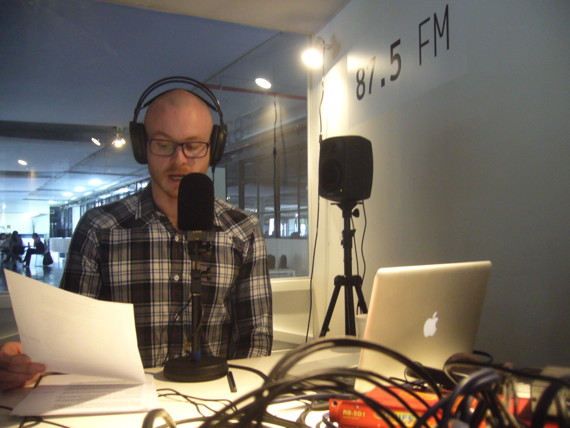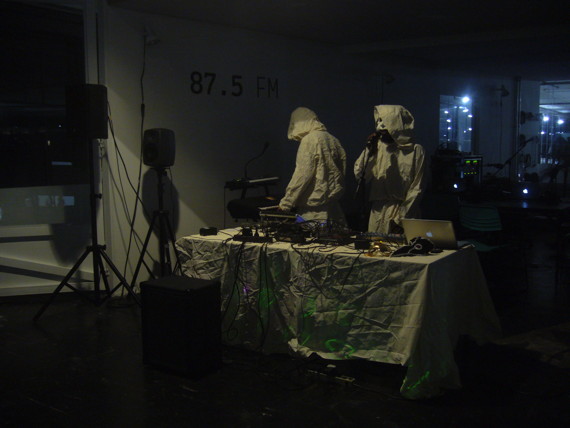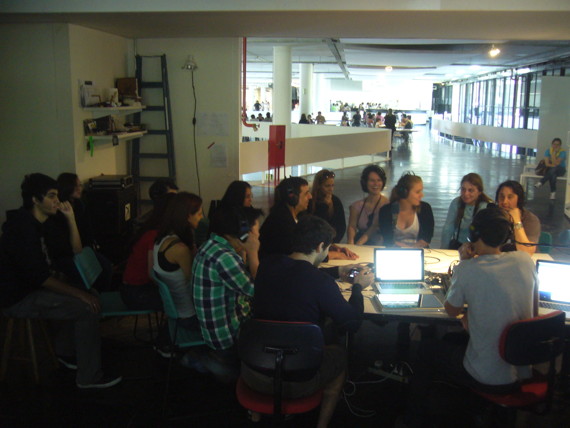 Into the second week of broadcasting regular shows were taking hold in our schedule. Around these shows we allowed for maximum flexibility in terms of programming – if somebody interesting showed up, we could often go straight to air with them. Every weekday the excellent Bienal education team visited the radio either with one of the 150 daily school classes that were visiting the exhibition, or to present their own show. So much excitement on air!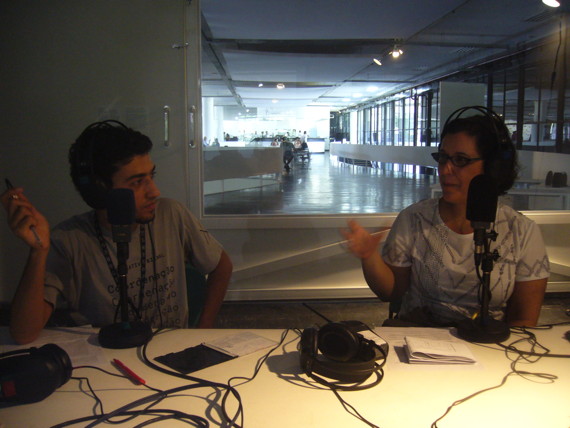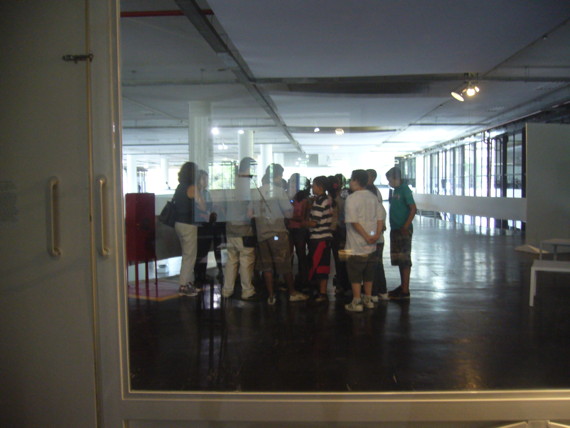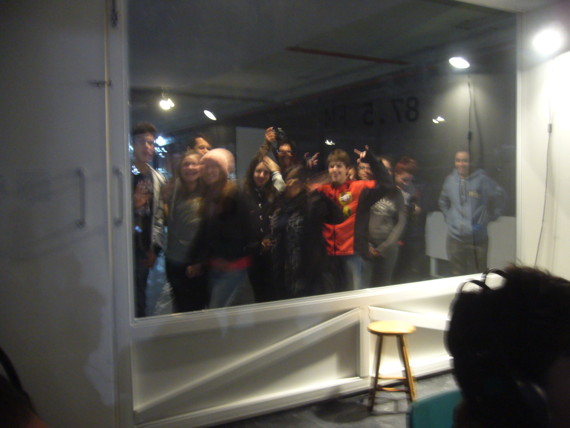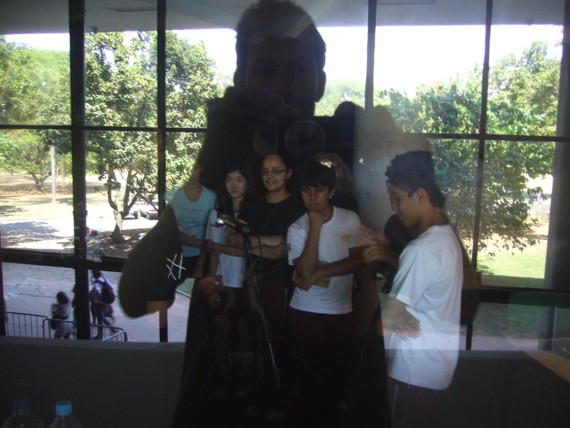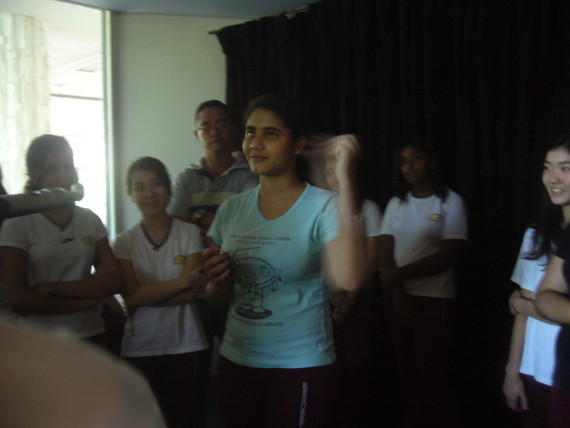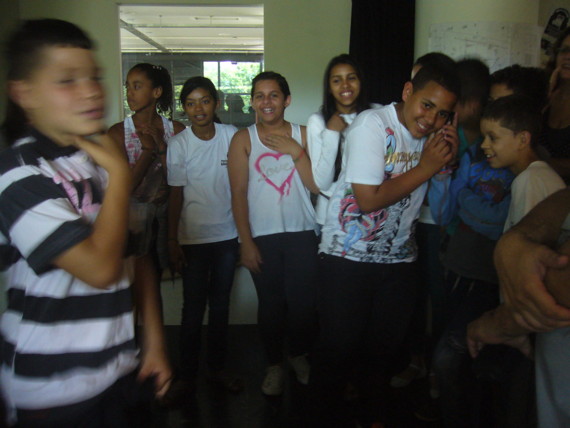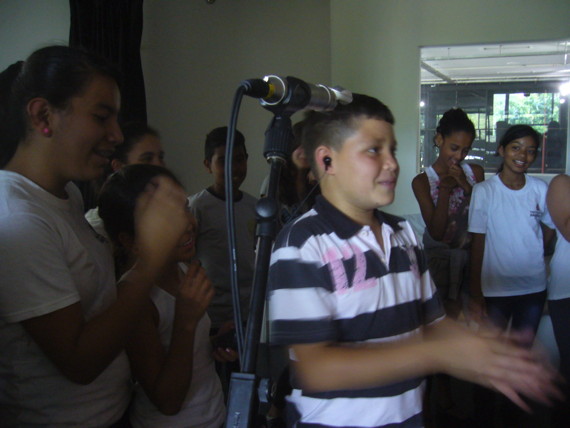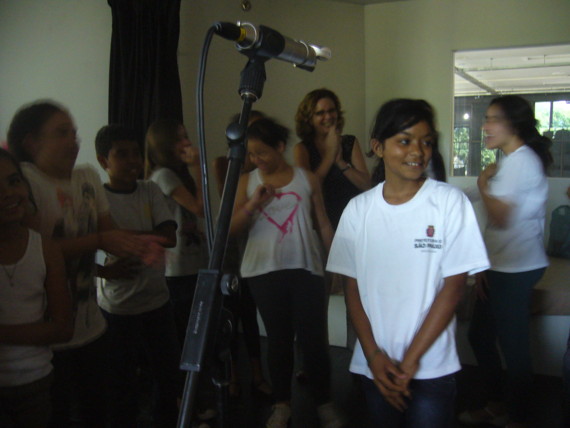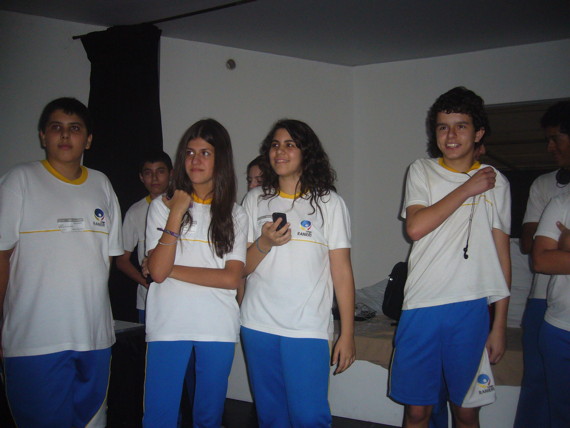 A selection of other regular live shows:
– Oidaradio Sessions: with Nick Graham-Smith who organized 13 weekly experimental music performances. In this section Kevin Drumm (listen), Objeto Amarelo (listen) and Shackle (listen)
– Paisagens & Poéticas: São Paulo field recordings mixed with poetry by Renata Roman (listen)
– Alreves: Experimental electronic music from a rotating pool of members of the Alreves label (listen / listen)
– Os ritmos brasileiros: Live jazz based on Brazilian rhythms by Diego Sales (harmonica), Caio Chiarini (guitar) and guests (listen)
– Escuta do Corpo Sonoro: Vocal therapy with Mirian Steinberg (listen)
– Radio Radio: Henrique Iwao and guests conducted hour-long audio experiments (listen)
– Pipa Musical: XTO and Rogerio Krepski's radio art mayhem celebrated with a new guest each week (listen)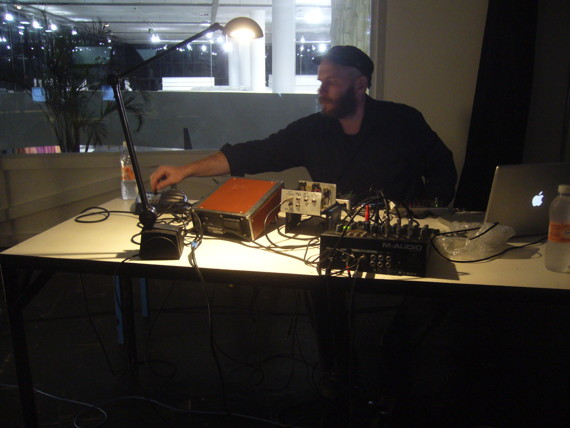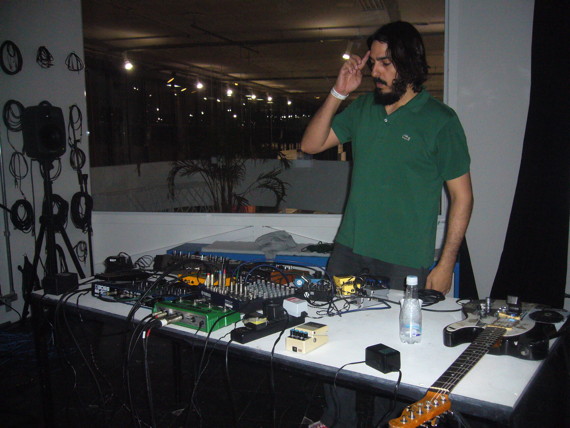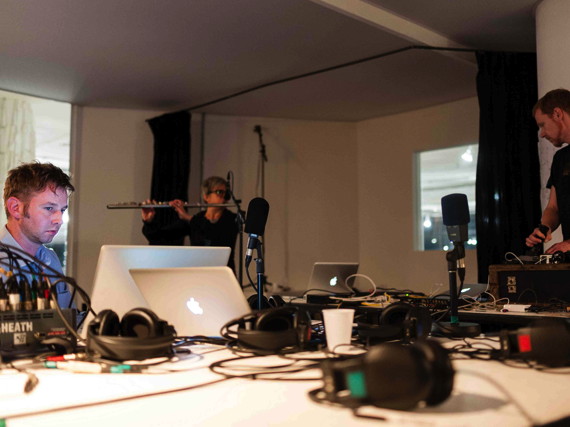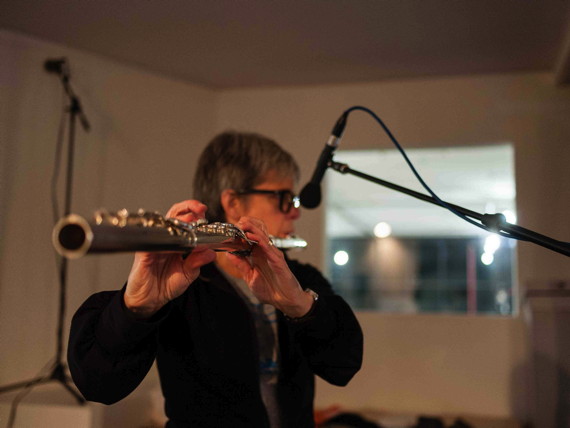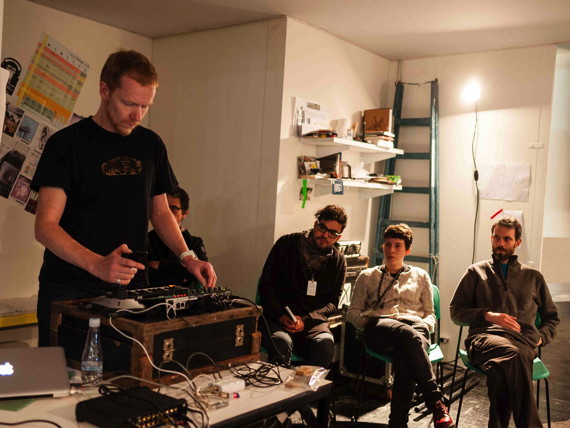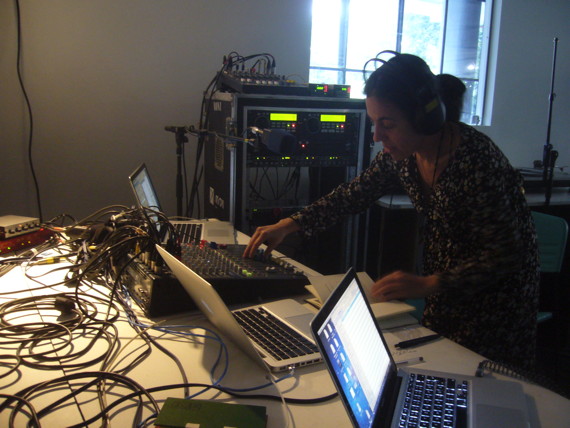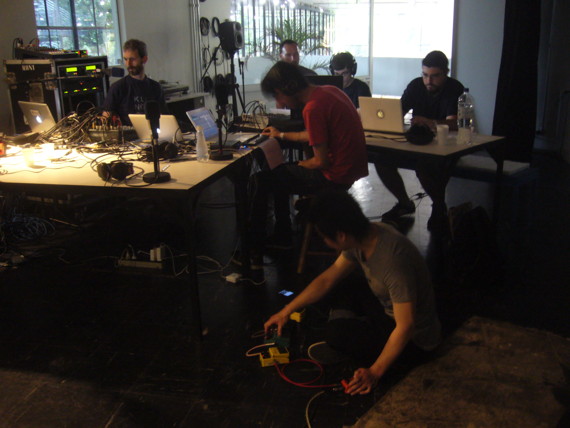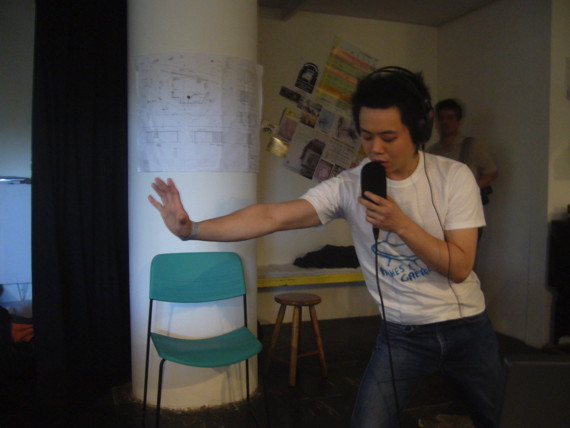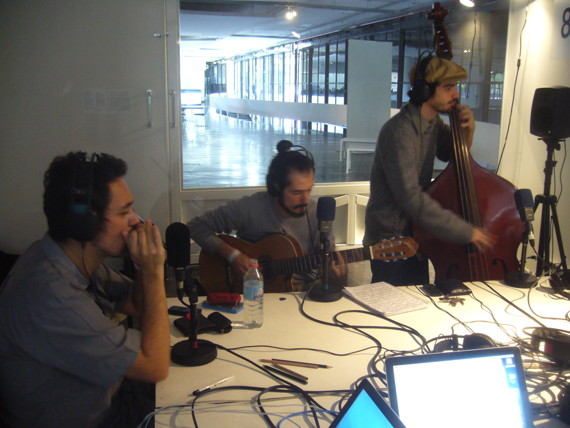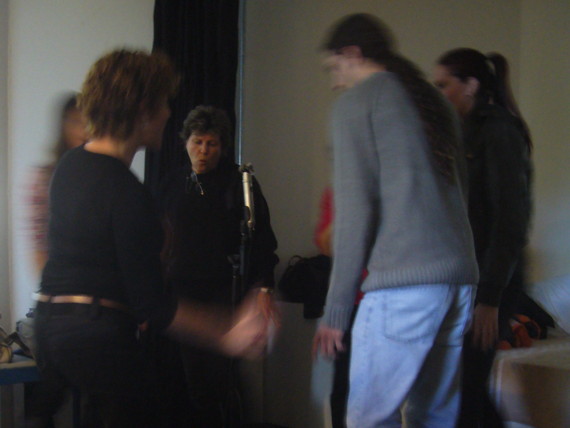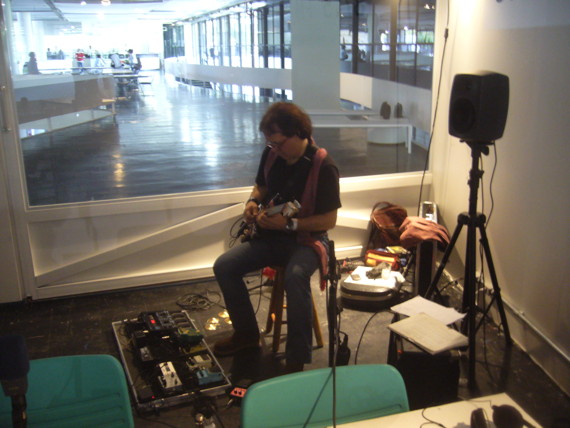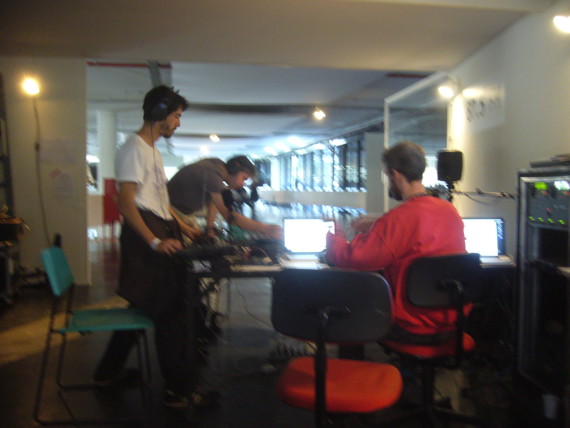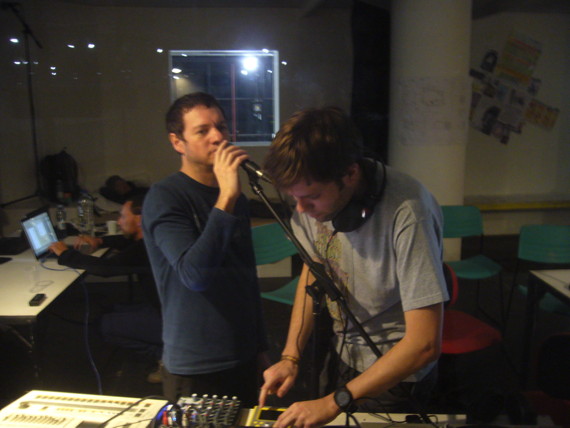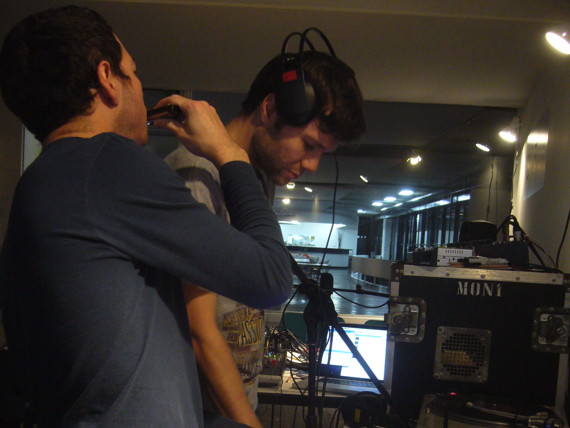 Photos 3-5: Leo Eloy/Fundação Bienal de São Paulo © Fundação Bienal de São Paulo
Thanks to our Bienal producer Joaquim Millan (below, white t-shirt & walkie-talkie) we eventually got an updated FM transmitter that could cover the square kilometer broadcast range we had been allocated, and a decent radio receiver at the benches outside of our studio which became a listening post and resting point for visitors. If they wanted to continue listening they could also pick up a portable radio at reception to carry through the exhibition.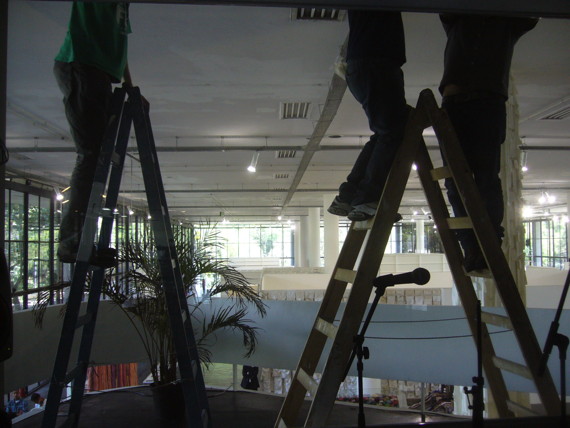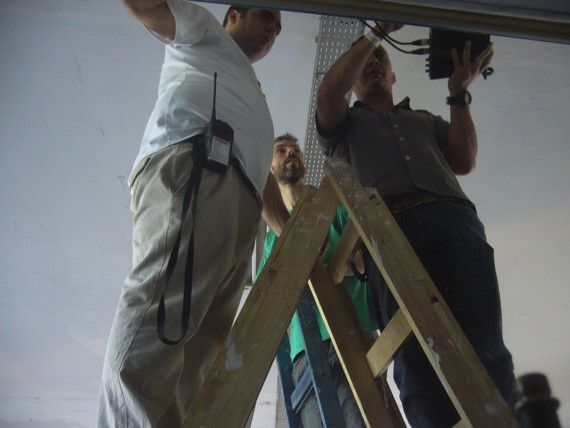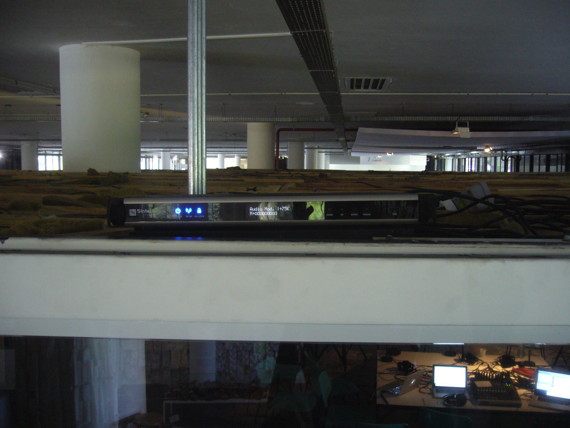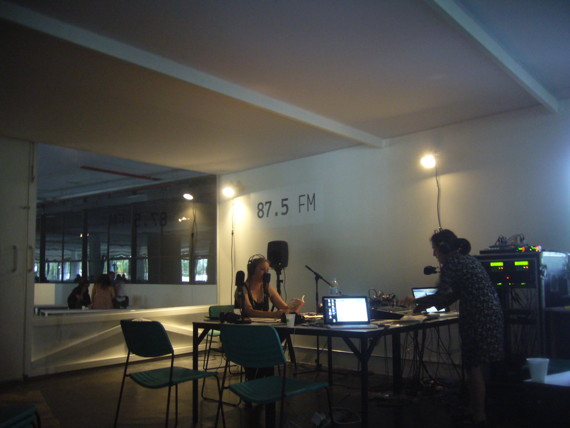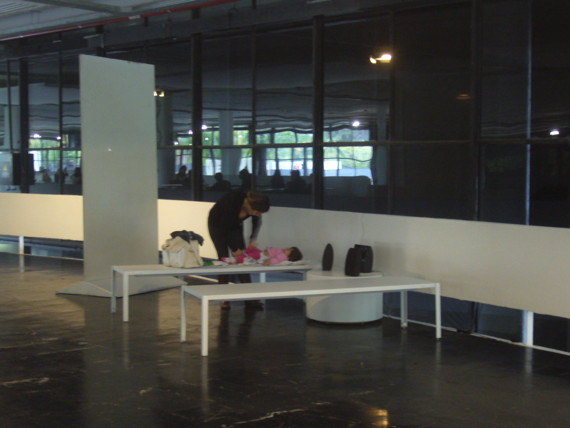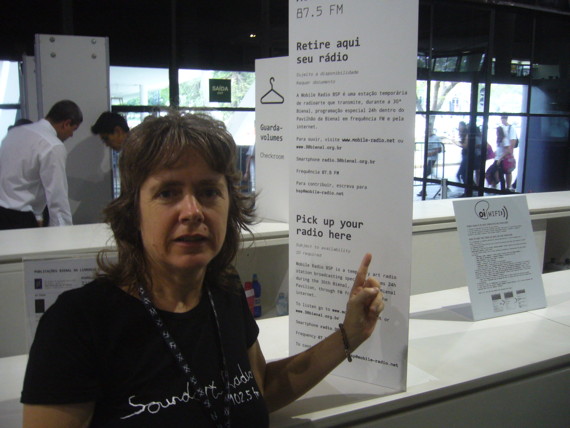 The new transmitter also allowed for Knut's live radio installation Dune o'Din to function properly as part of our nighttime broadcast series Better Silence. We wanted live broadcasts 24 hours a day, so we used various live streams to cover the periods when the exhibition was closed. As well as Dune o'Din you could tune in at night to hours of beautiful pops and clicks of sun spots and lightening strikes from a natural radio signal broadcast from Todmorden in the UK (as opposed to our own 'unnatural radio'!), a marine microphone in Ireland listening for whale calls, online field recording streams (Brazilian birds provided by Rádio Paisagem and global soundscapes from radio aporee) or else algorithmic compositions (the 1000 year chiming Longplayer by Jem Finer and Zellen/Silben by Jörg Köppl which generated fake Portuguese phrases). We did some out of hours broadcasts ourselves, but it became increasingly difficult to remain in the building due to (mainly farcical) security issues.
One of the great advantages of being part of the Bienal was gaining the opportunity to invite fellow artists from around the world to join us for a week at a time, with a high chance that their respective national funding agencies would support them. Together we managed to secure an impressive roster that covered nearly every week of broadcasting. The first visitor was Jörg Köppl from Switzerland. His contribution was a daily on-air workshop called The Listening Choir (listen) that culminated in active listening sessions for the participants in and around the Bienal pavillion. One late night session ended with some confused bombeiros escorting us out of the building after encountering a group of people sitting on chairs with their eyes closed, ignoring the expected closing routine of the exhibition. Jörg also left us a specially adapted version of his algorithmic composition Zellen/Silben noted above.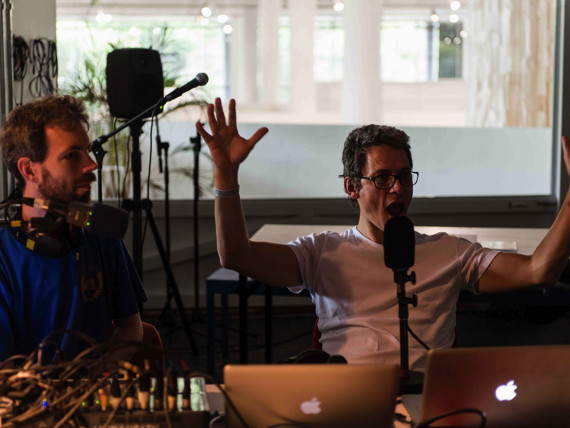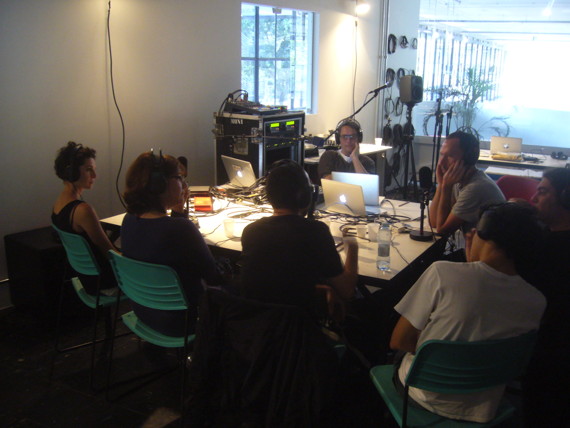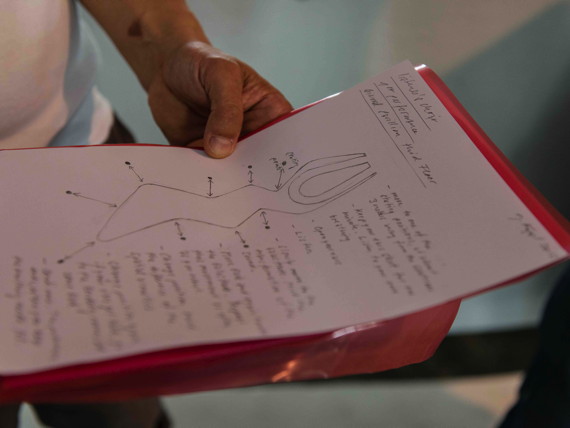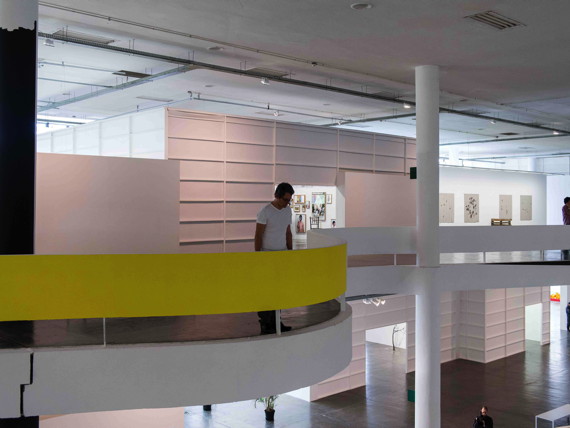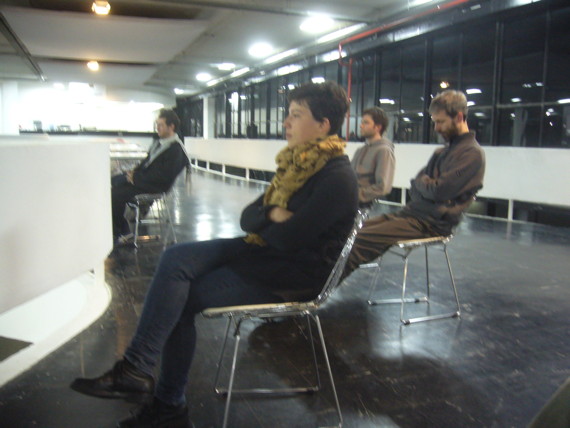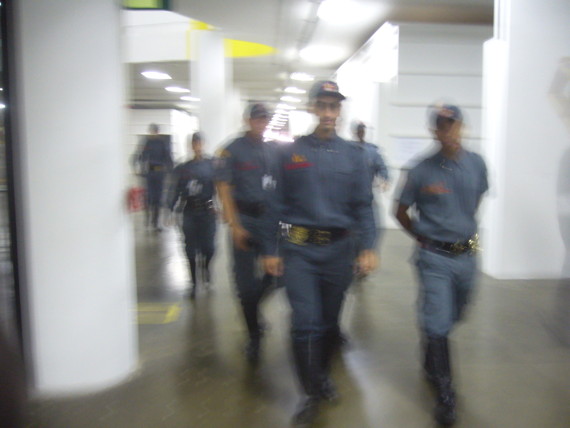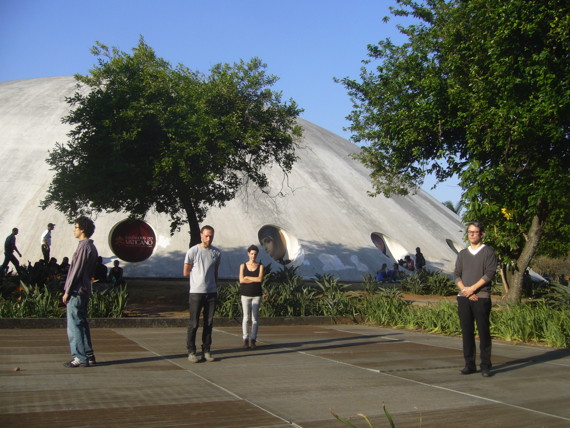 Photos 1,3,4: Leo Eloy/Fundação Bienal de São Paulo © Fundação Bienal de São Paulo