Mobile Radio BSP was the name we chose for our experimental radio station for the 30th São Paulo Bienal in Brazil. 14 weeks of solid broadcasting from the 3rd September – 9th December was the challenge we had set ourselves. With as much live content as possible and no repeats. We were hoping that a metropolis like São Paulo would provide ample talent to fill the airwaves.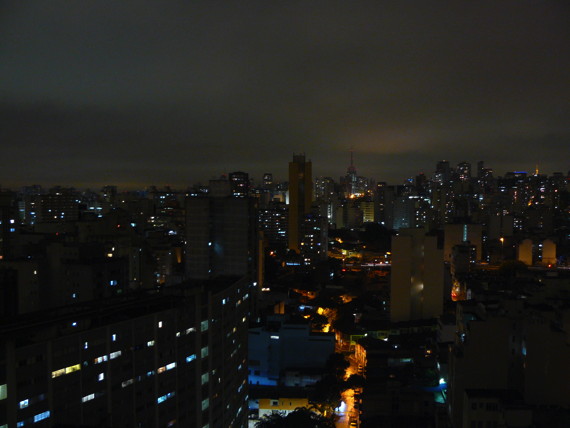 Thanks to our curator Tobi Maier we were able to present our project at the Goethe-Institut São Paulo together with our local colaborator Leandro Nerefuh two weeks before we went on air. More than 100 guests attended, listened and laughed at our ideas and offered their own during the following discussion and reception. Many of them became regular programme makers for Mobile Radio BSP. We were quite overwhelmed by the level of interest.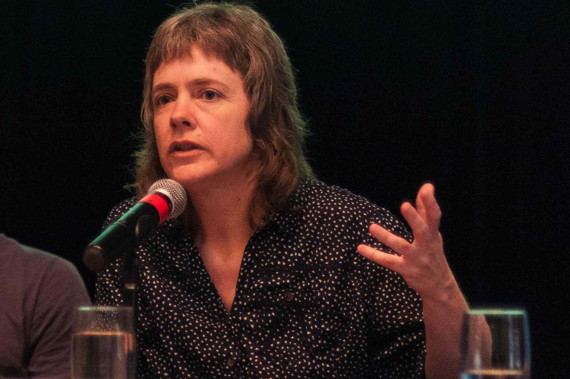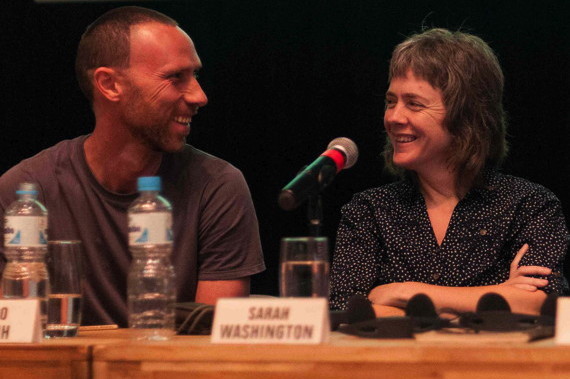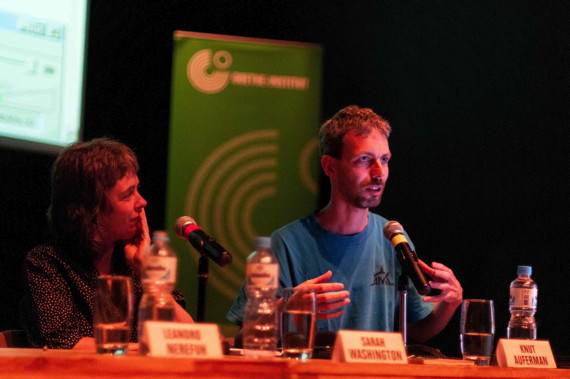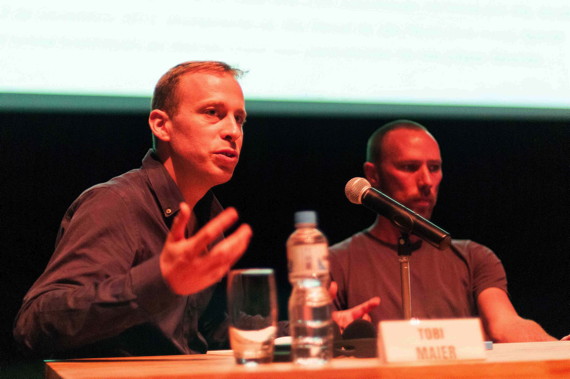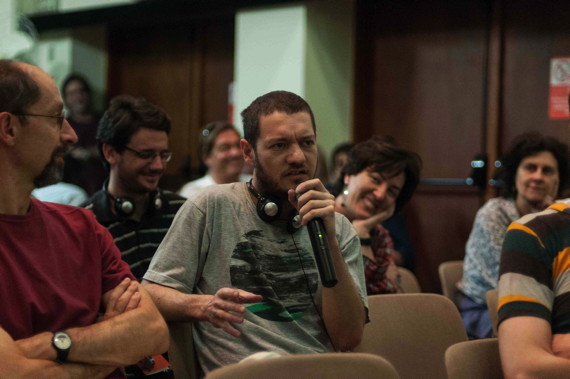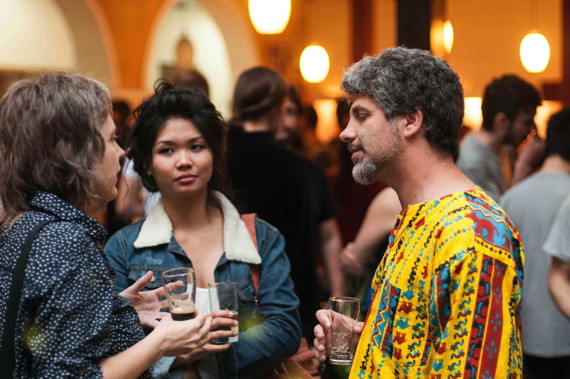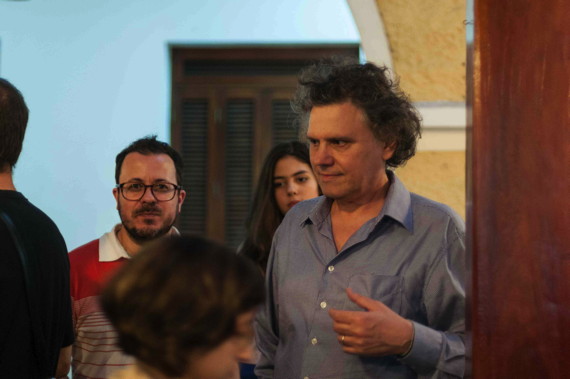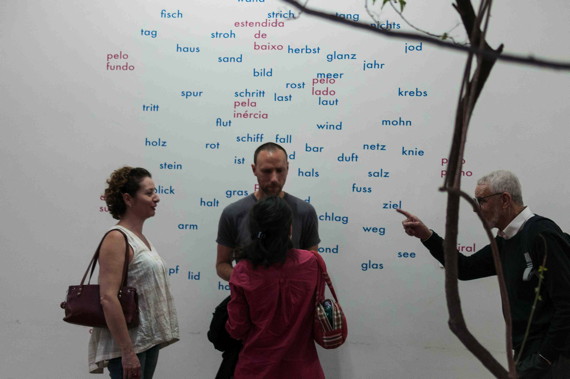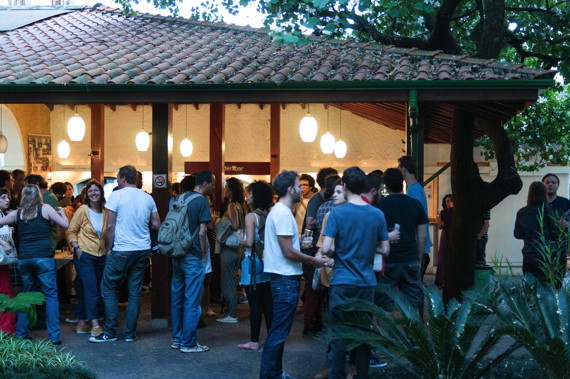 Photos 1-10: Leo Eloy/Fundação Bienal de São Paulo © Fundação Bienal de São Paulo
Meanwhile our studio in the Bienal pavillion took shape to our specifications, with two large glass sides which could be fully opened, and a double bed to grab a nap or rest during the long working hours. The furniture had to be aquired surreptitiously from elsewhere in the building. A stopgap low power FM transmitter (while we waitied for the proper one to be built) and antenna arrived just in time, but the broadcast licence was still missing. The lateness of these crucial project elements and the missing finishing touches to enable us to provide for the comfort of Bienal visitors caused unnecessary friction.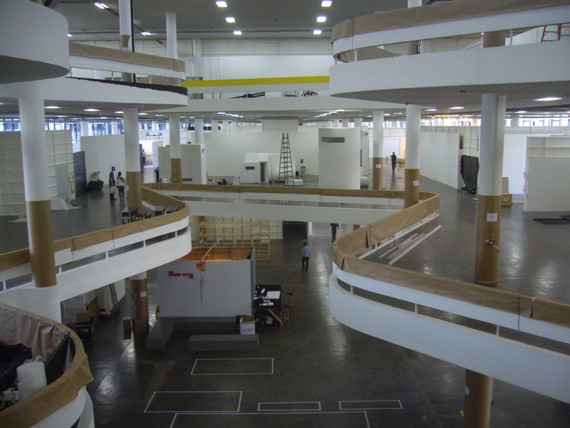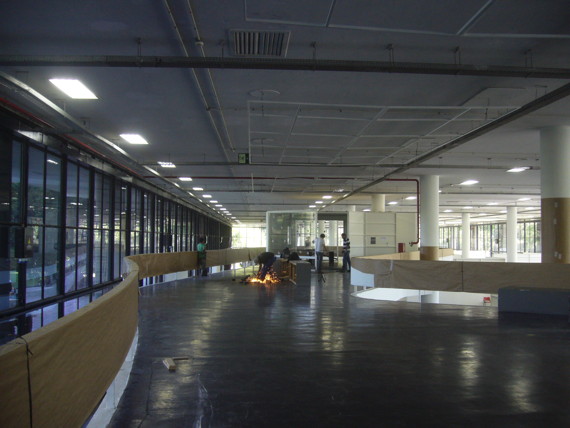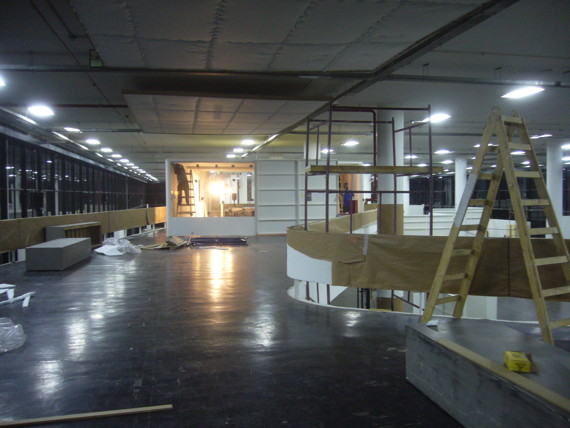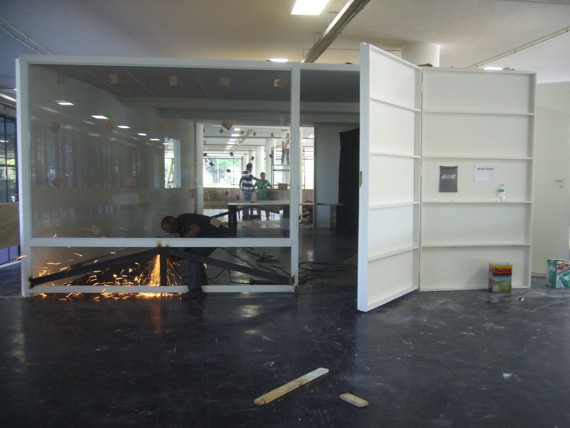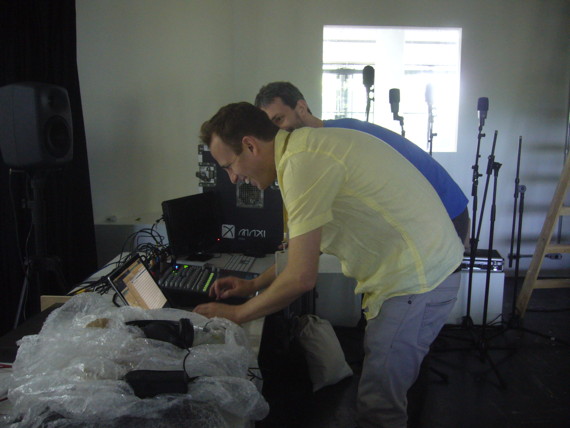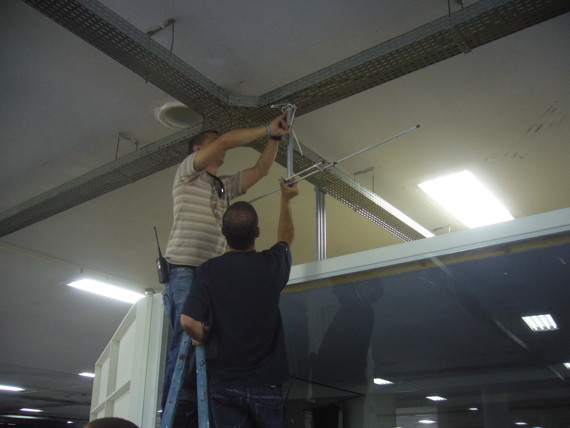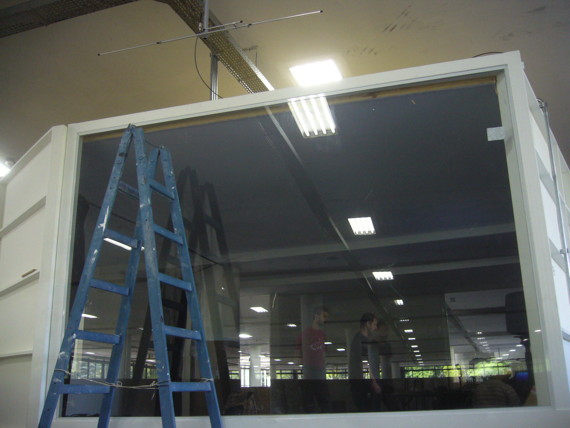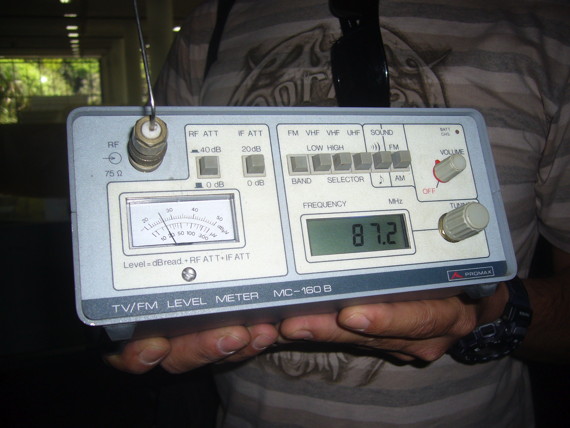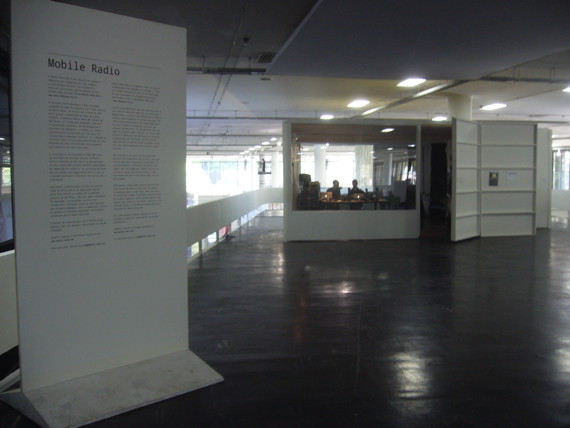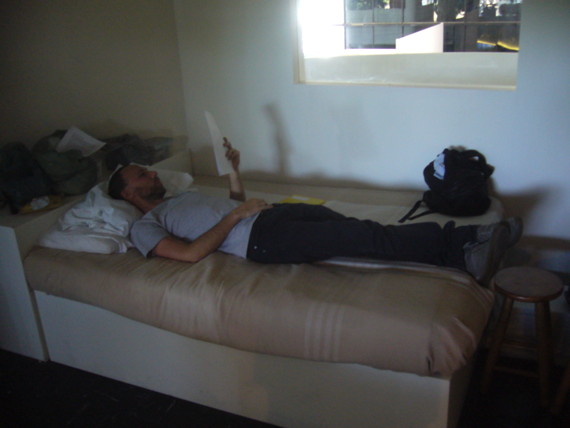 To celebrate the arrival of our FM licence on day two of the exhibition we hooked up with fellow Bienal artist and noise musician Marco Fusinato, and as we also needed to let off some steam we tested the protection circuits of our studio speakers.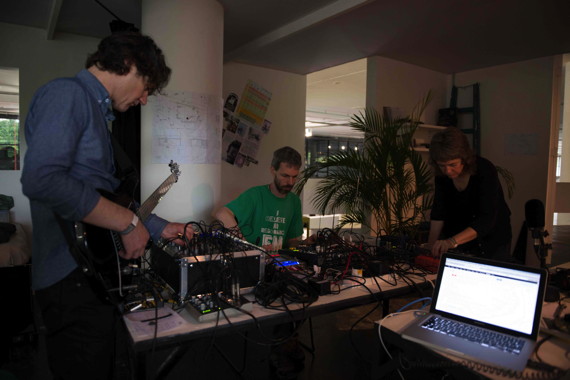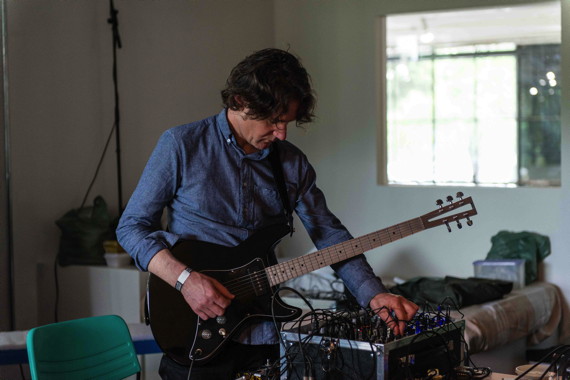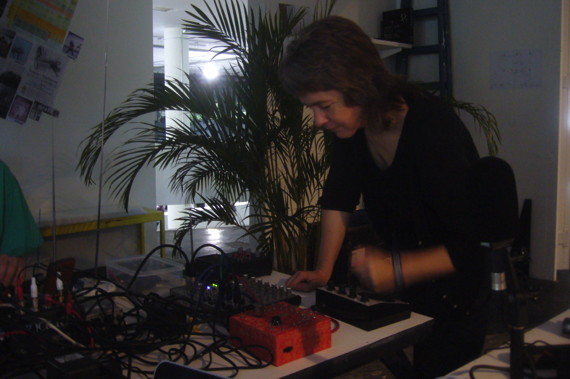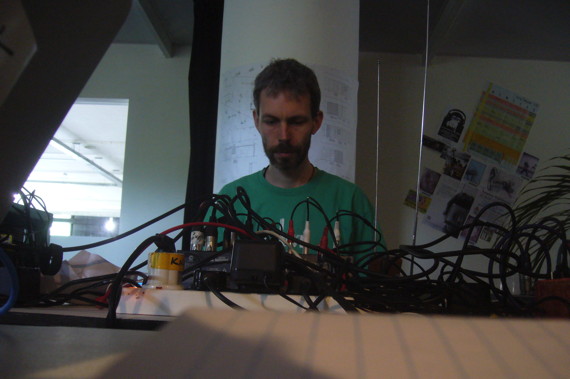 Photos 1-2: Leo Eloy/Fundação Bienal de São Paulo © Fundação Bienal de São Paulo
In the first week of the exhibition we invited many of the artists that were milling around into our studio for interviews, chats or shows that people wanted to make. Some of them were exhibiting in the Bienal, some worked there, others were in town for the opening or other events and a few dedicated souls had travelled from other cities or countries in South America especially to make radio for us. The images below show a selection of them:
f. marquespenteado, Helen Mirra & Ernst Karel, Merzedes Sturm-Lie, Tehching Hsieh (listen), Justin Luke, David Medalla (listen), Pedro Garbellini da Silva, Kiki Mazzucchelli, Angela López Ruiz & Juliana Rosales, André Damião (listen), Juan A. Gaitán, Adriano Vilela (listen), a big supporter of the project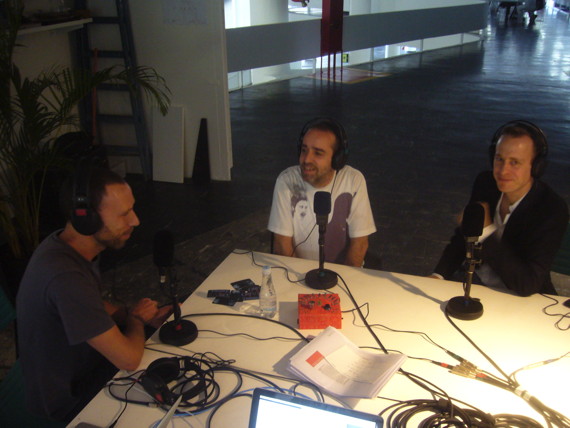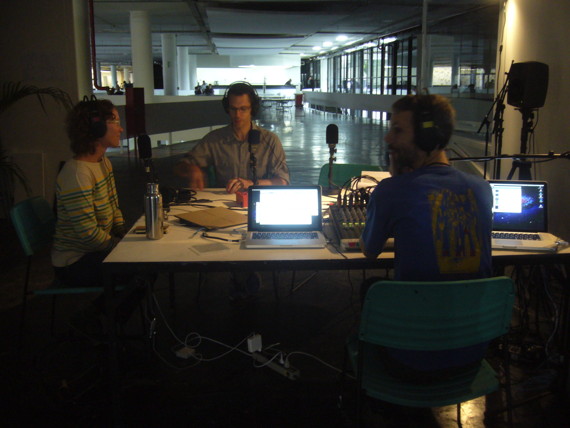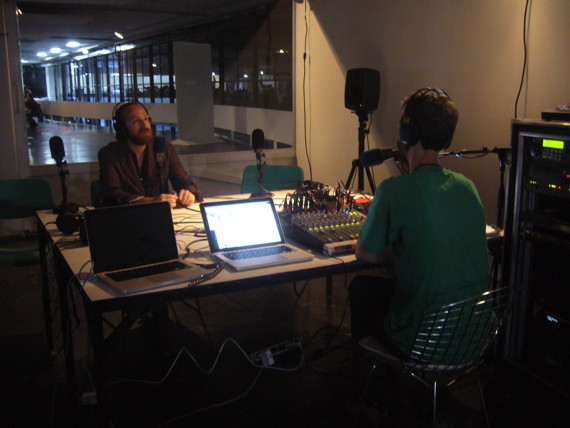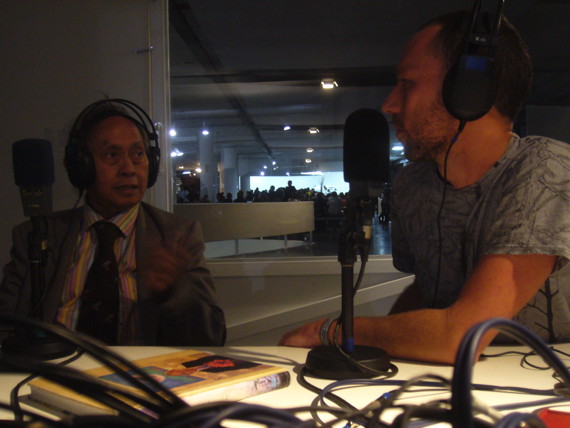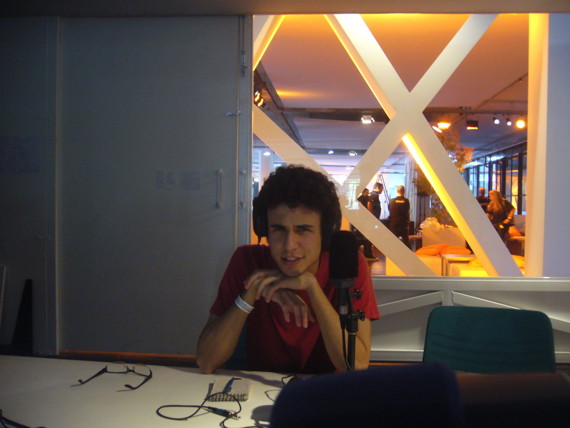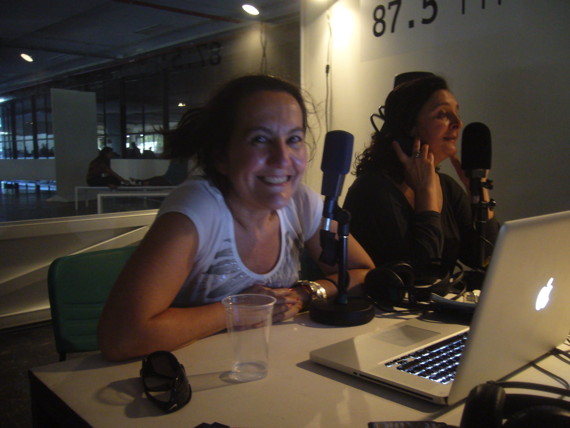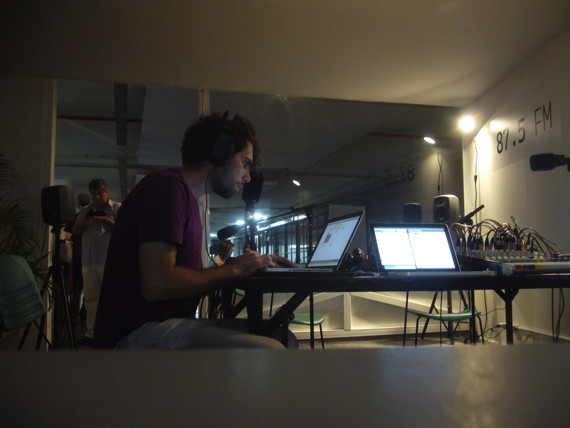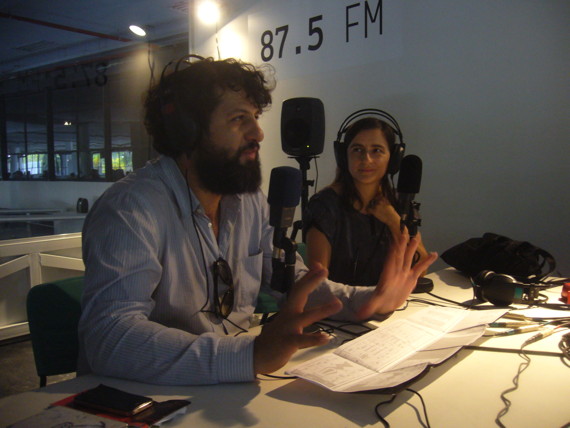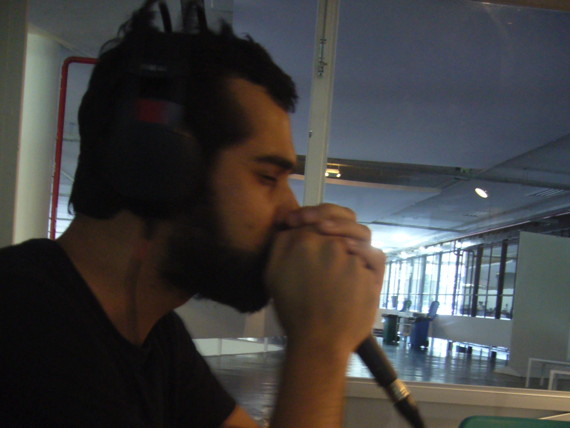 The highlight of the first week happened on the public opening day, September 7th 2012. We wanted to mark the 90th anniversary of the first radio broadcast in Brazil. Happily, Brazilian national radio producer Julio de Paula wrote a radio drama based on the story of Edgard Roquette Pinto, the scientist and educator behind this first transmission. Edgard's granddaughter was in attendence to witness the spectacle that featured an opera singer and an actor, live amateur radio signals, sound effects, plunderphonic DJs, live sound processing and a script by Julio (listen). Unbeknown to us until it was all over, during the piece we were handed responsibility for the future of radio in Brazil. It was very humbling.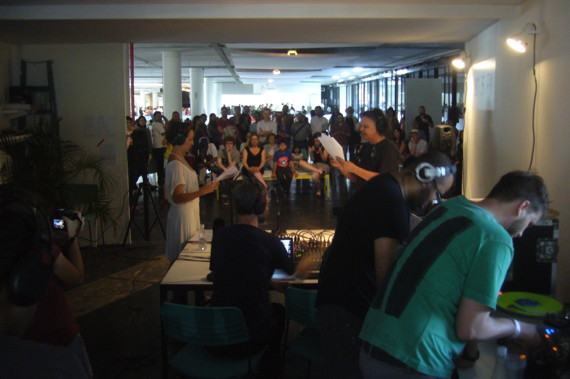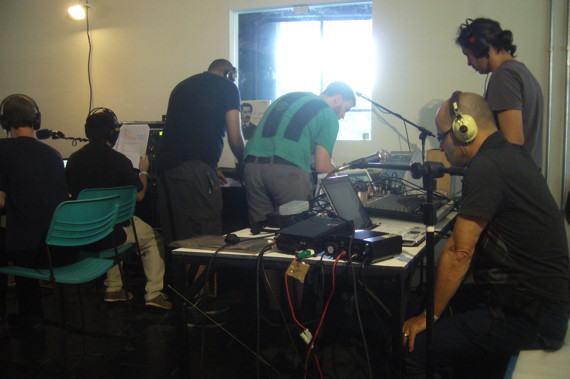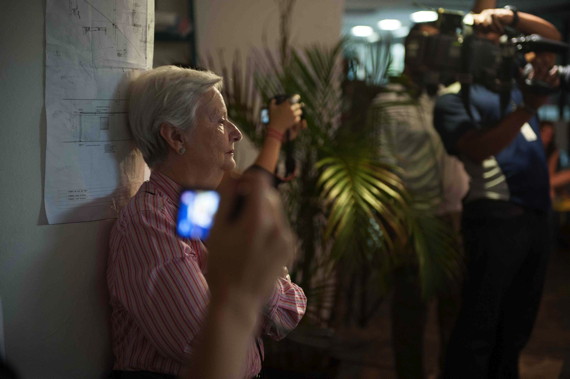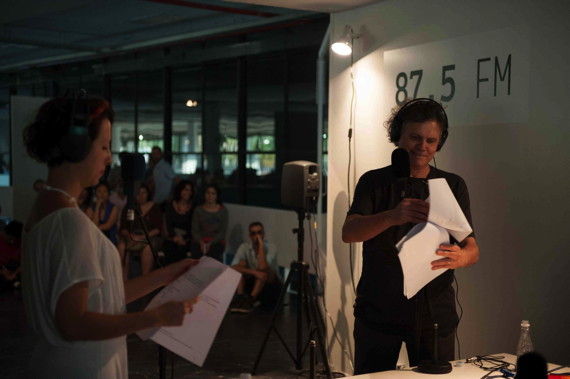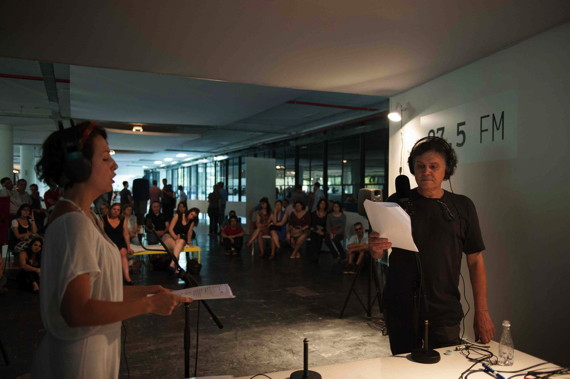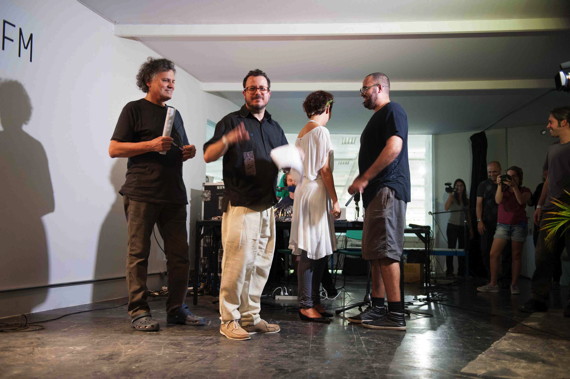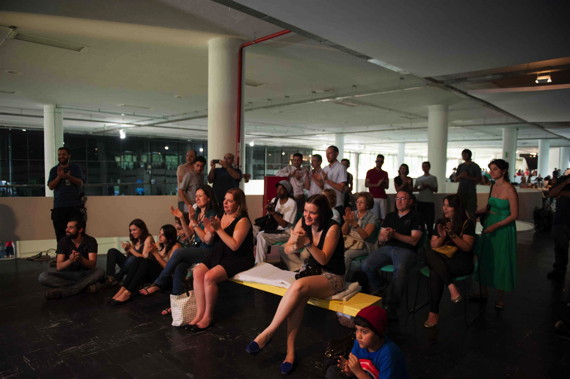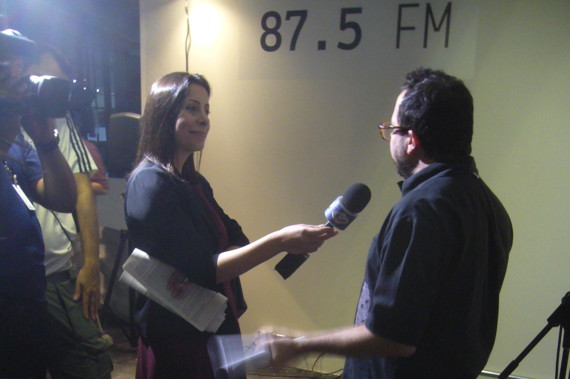 Photos 3-7: Leo Eloy/Fundação Bienal de São Paulo © Fundação Bienal de São Paulo