To start at the beginning of our Mobile Radio BSP documentation click here.
On the 2nd of October 2012 Mobile Radio BSP transmitted an all day broadcast called 24 horas 111 in commemoration of the Carandiru prison massacre that happened 20 years ago to the day. Proposed by Brazilian artist Nuno Ramos and coordinated by Ester Fér it consisted of a 24-hour recitation of the 111 names of the victims of the police shooting at Carandiru. 24 speakers read out the list of names for one hour each. The night hours were prerecorded, and during the daytime the reading was done live at the Mobile Radio BSP studio by a host of Brazilian luminaries.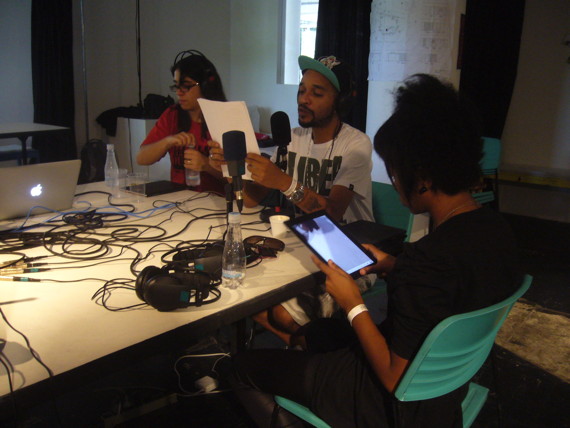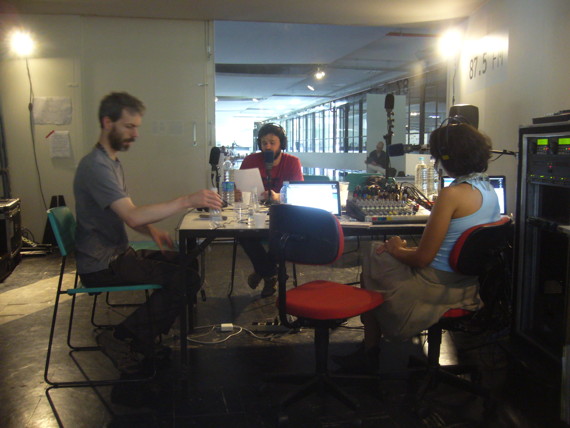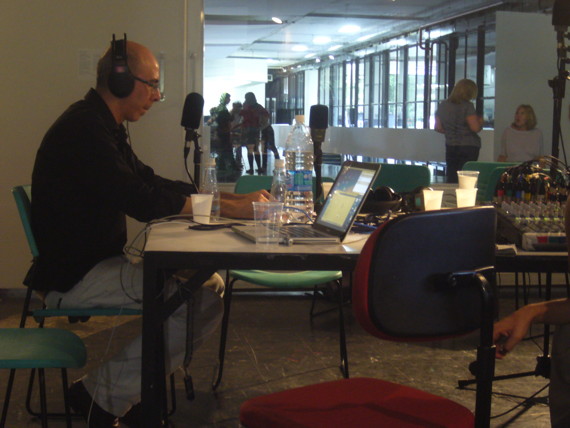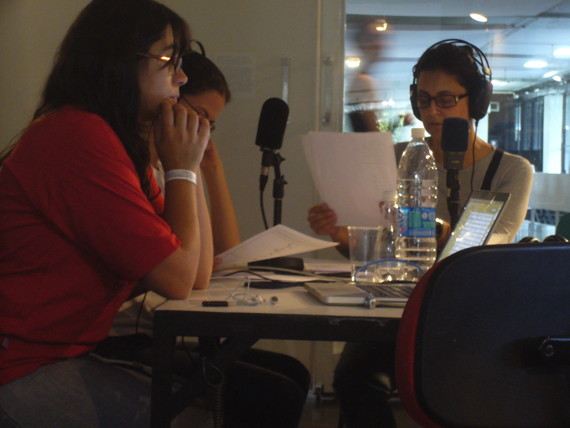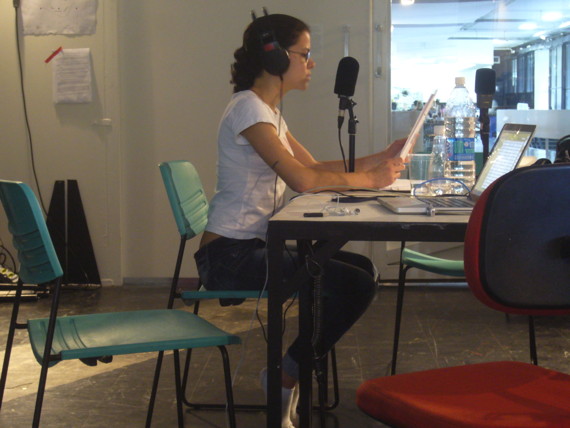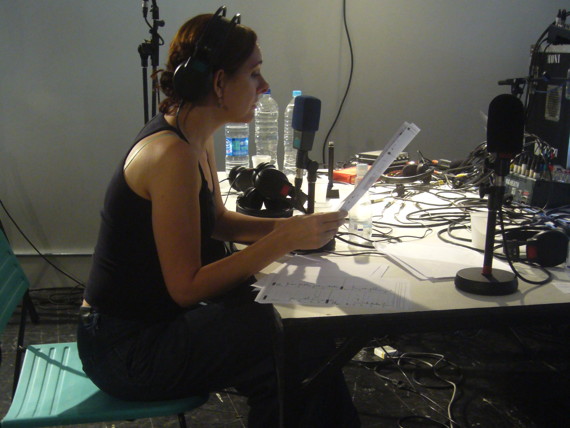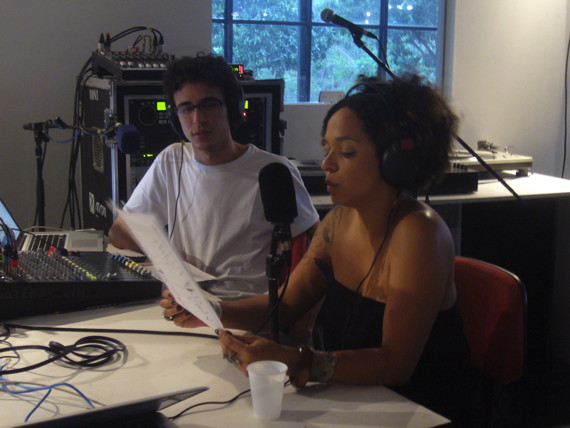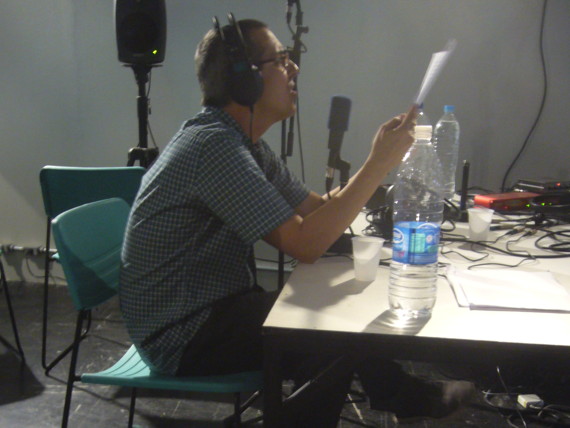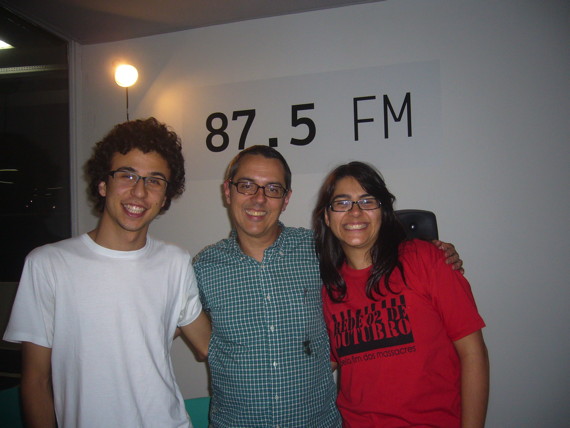 The string of international guests who came to join us for a one-week mini residency continued with Børre Mølstad from Norway. He and his tuba were particularly interested in the architecture of the Bienal pavillion that was designed by Oscar Niemeyer (listen).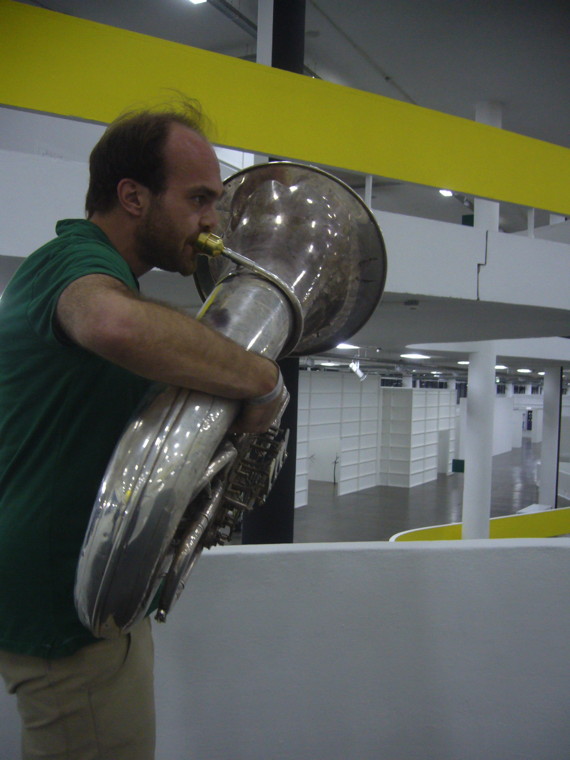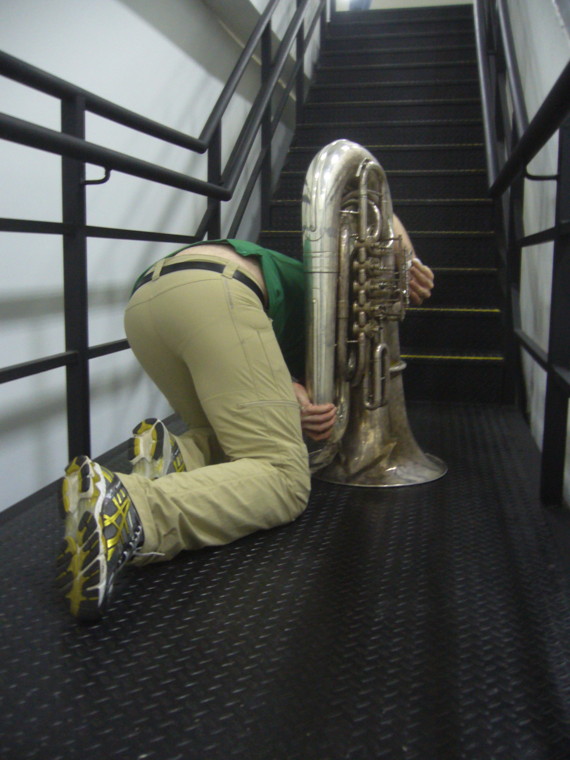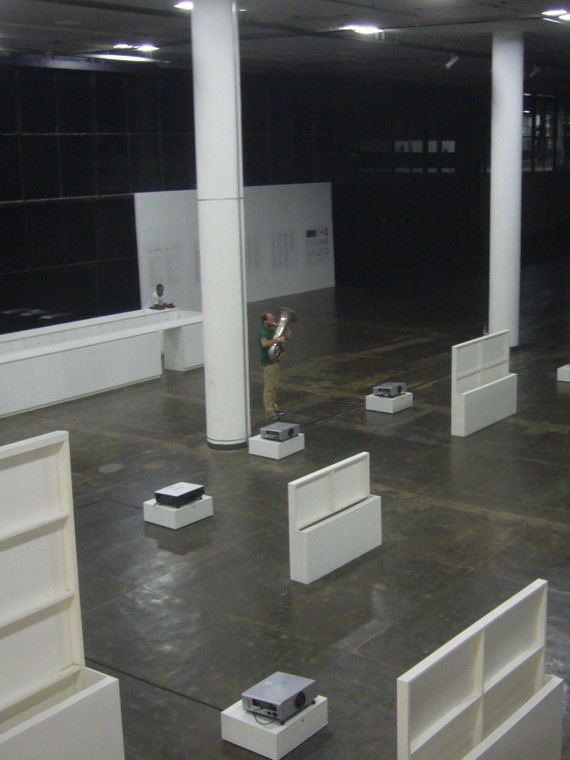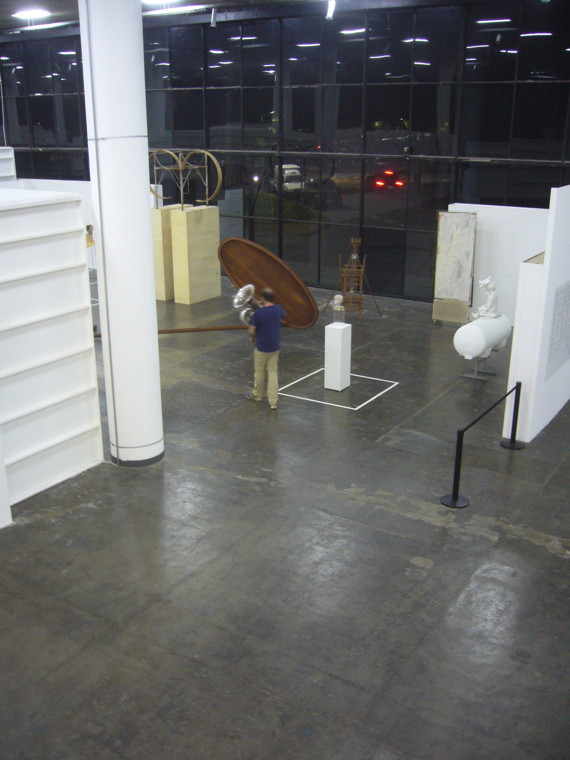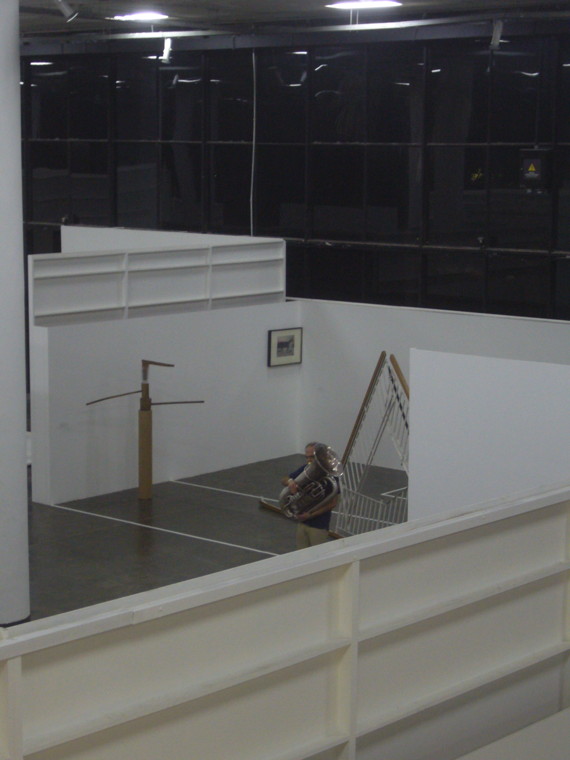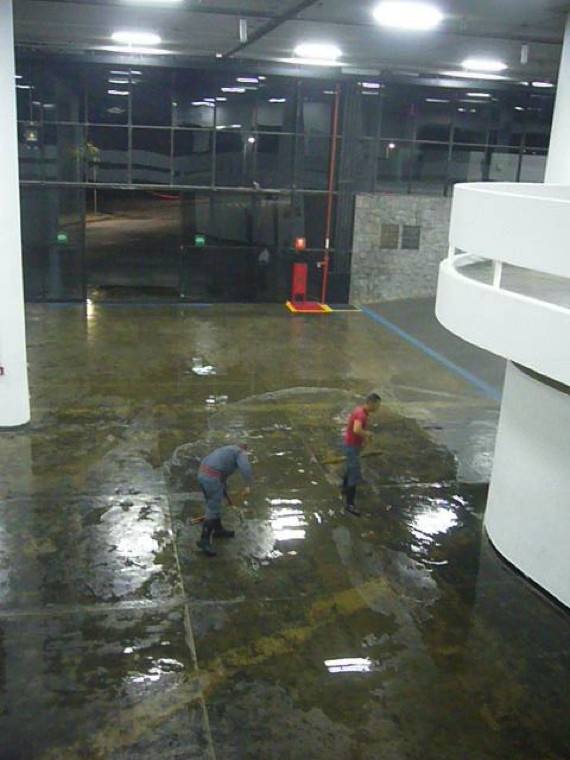 We also used the chance to play a trio with him.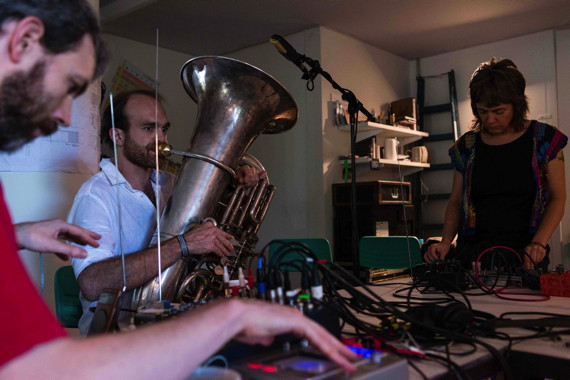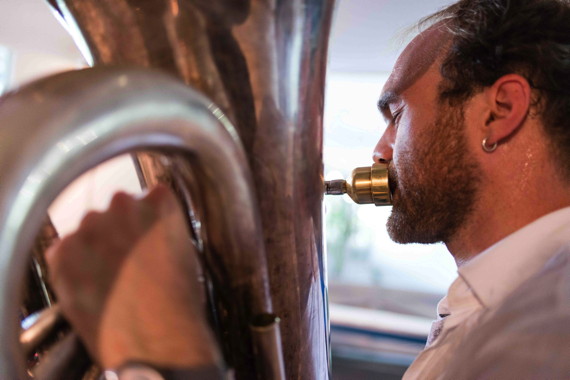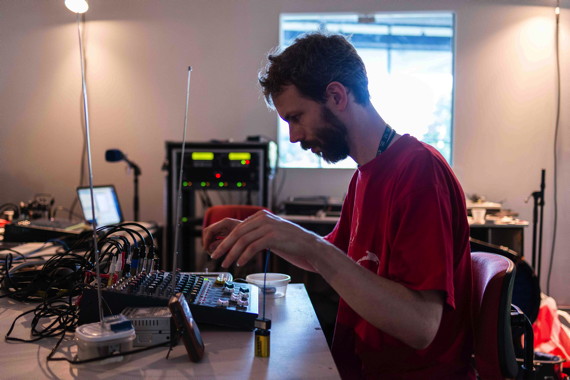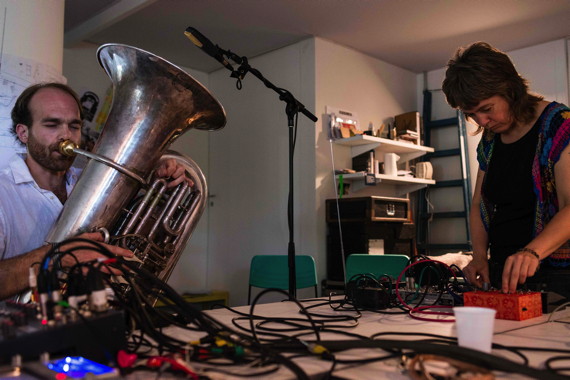 Photos: Leo Eloy/Fundação Bienal de São Paulo © Fundação Bienal de São Paulo
Further mini-residency guests were Mikkel Meyer from Denmark who brought with him a large archive of early digital Danish radio experiments and Billy Roisz and dieb13 from Austria who recorded both the acoustic and electromagnetic environment in São Paulo for their live radio performances (listen).
Some of the occasional visitors to our studio are pictured below: Lady Incentivo (listen), Leo &amp, Seyran Freitas, Morbo y Mambo, idos ö idos, Brandon LaBelle (listen), Guy Brett, Mariana Lanari and Luca Forcucci &amp, and Ricardo Garcia (listen).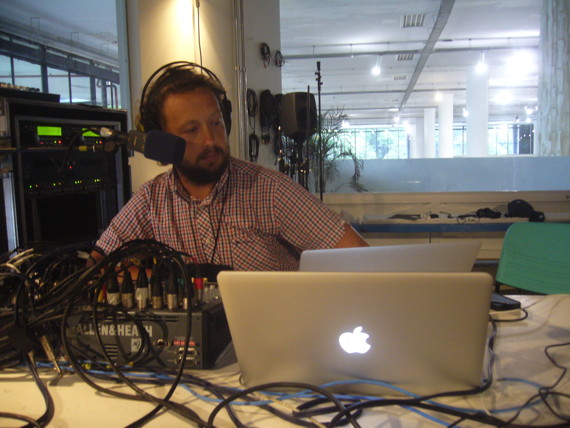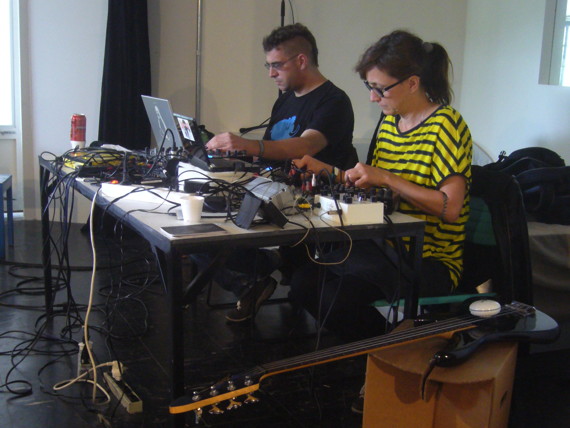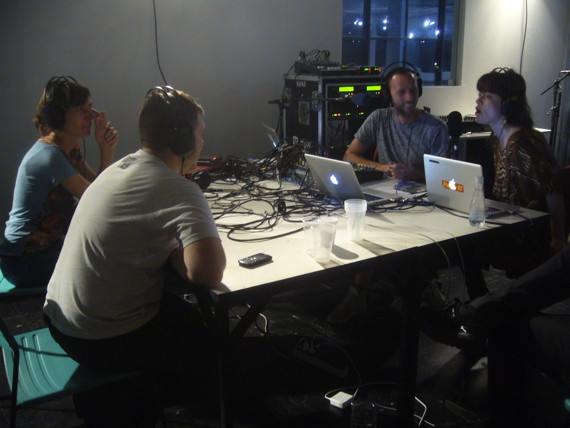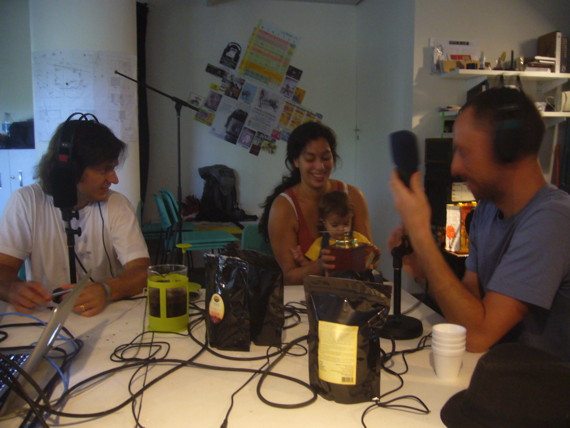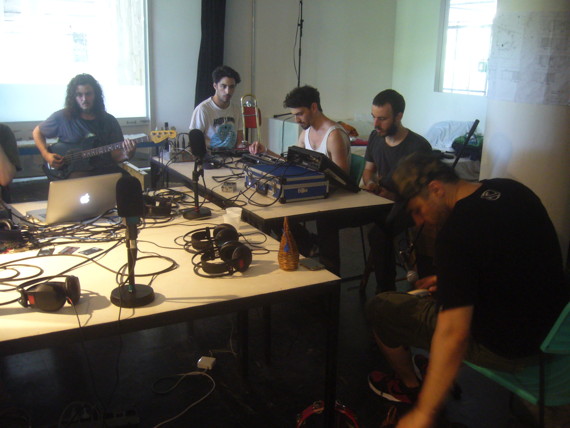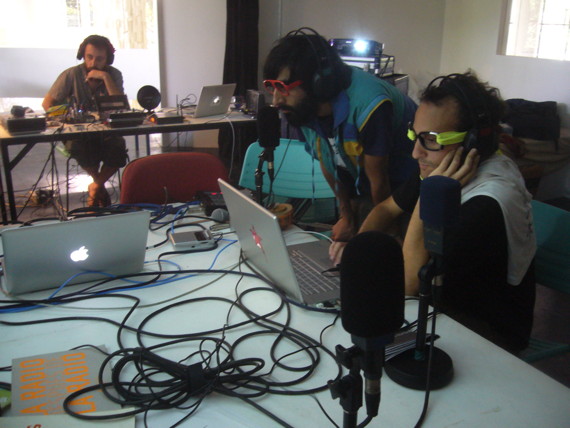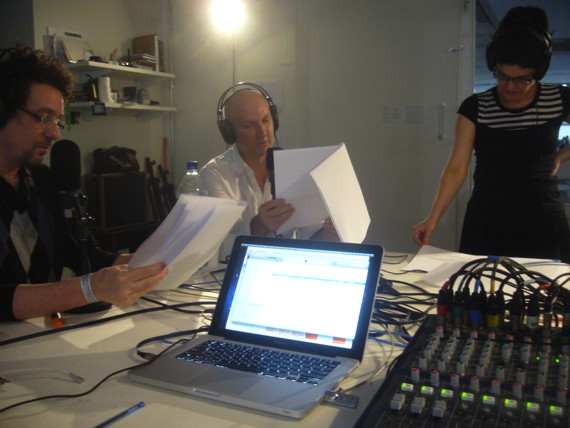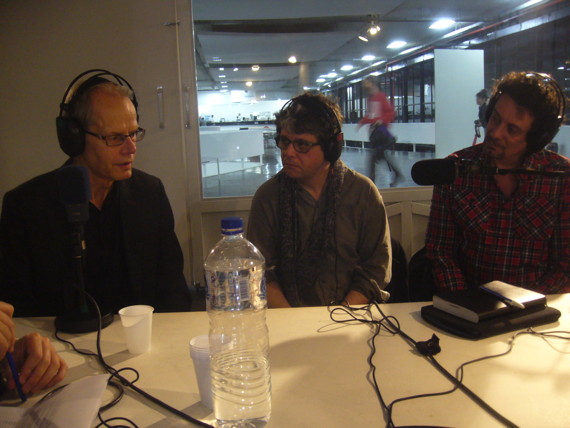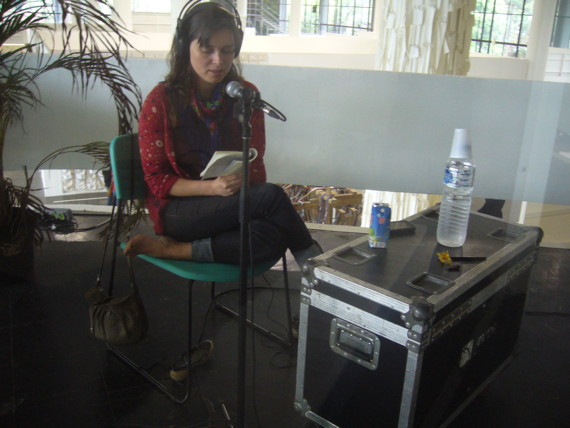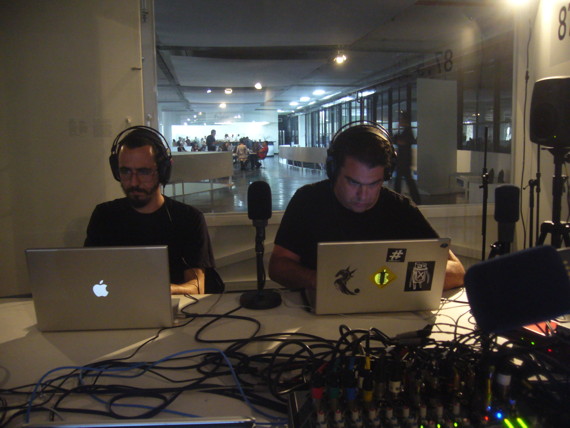 New and established regular shows also brought a lot of life to our studio and its surrounds. The slide show below features:
– A Hora da Espinha / A Hora do Educativo: kids and educators give their views of the exhibition and the world
– Oidaradio Sessions: with Vermes do Limbo (listen), Mauricio Takara (listen), Cão (listen) and O.F.A.C. (listen)
– Historias sonoras: storytelling by Pedro Garbellini (listen)
– Massa Critica: academic discussions hosted by Leandro Nerefuh
– NMElindo: new electroacoustic music from São Paulo presented by Tiago de Mello
– Radio Radio: Henrique Iwao with guests Marcelo Muniz (listen) and Matheus Leston (listen)
– Da Vitrola da Vovó: live music and field recordings by Bienal educator and radio professional Uirá Vital
– Pipa Musical: XTO and Rogerio Krepski's radio art mayhem celebrated with a new guest each week (listen / listen)
– CACOFONIA: Bruno Mendonça on the musical experiments of artists who crossover into the art world
– Lapse Radio: electronic soundscapes and youtube voices mixed by Natalia Coutinho
– Alreves: Experimental electronic music from a rotating pool of members of the Alreves label (listen / listen)
– Sonoro Postal: archival gems from Centro Cultural São Paulo presented by Biancamaria Binazzi
– Sarau Chama Sarau: the voice of the favelas through discussion and music (followed by mass open mic sessions on the Bienal terrace)
– Supertônica – Risco no Disco: a collaboration with the state radio channel Radio Cultura, presented by Arrigo Barnabé and produced by Julio de Paula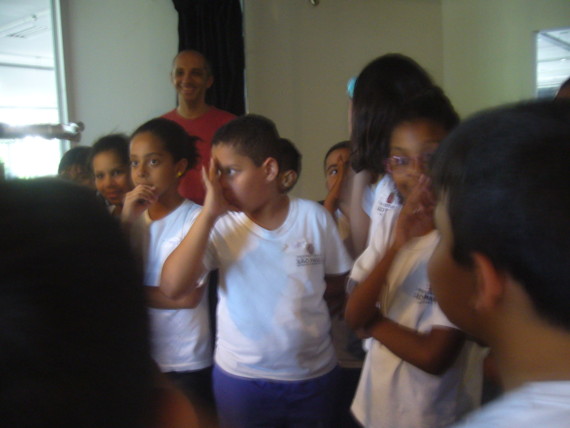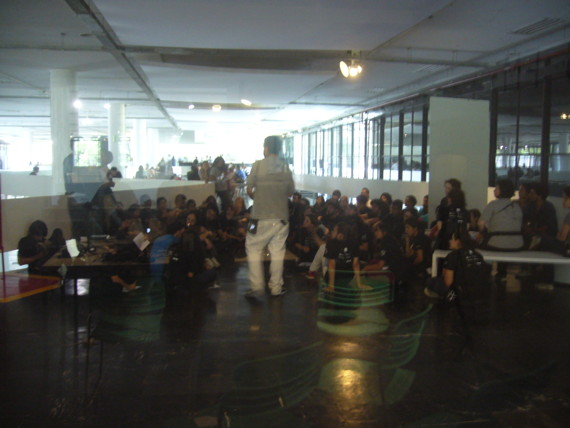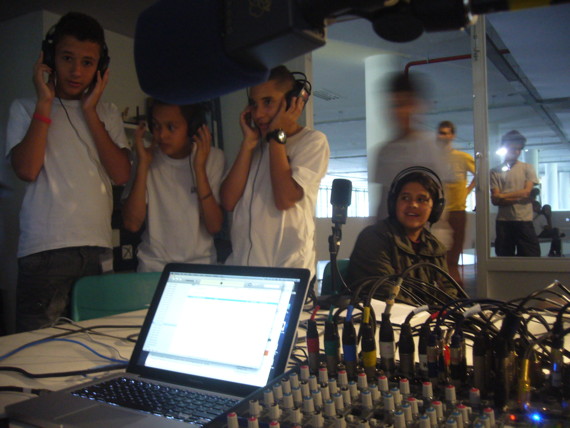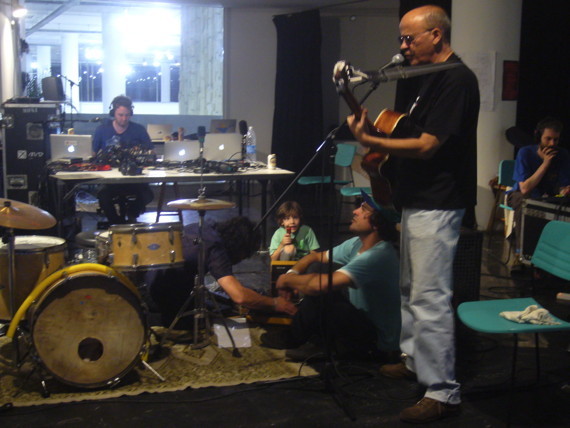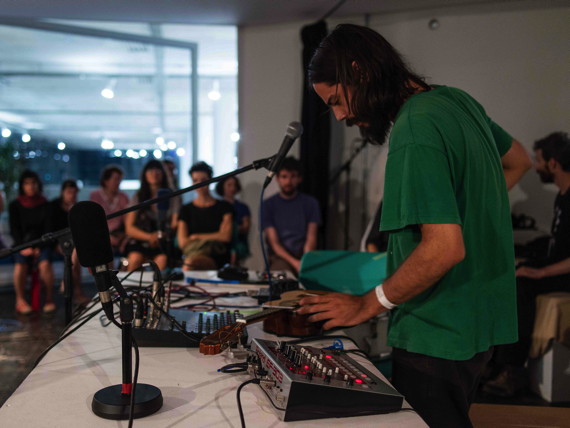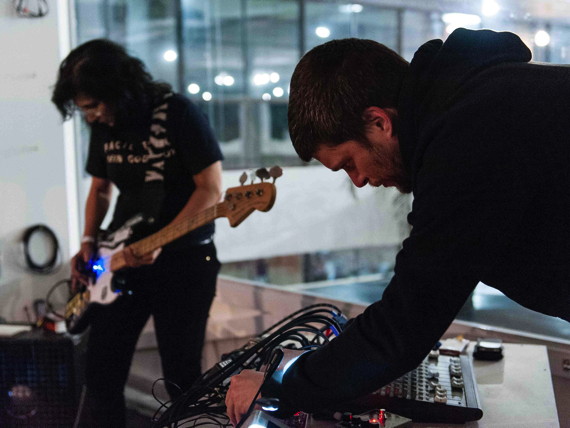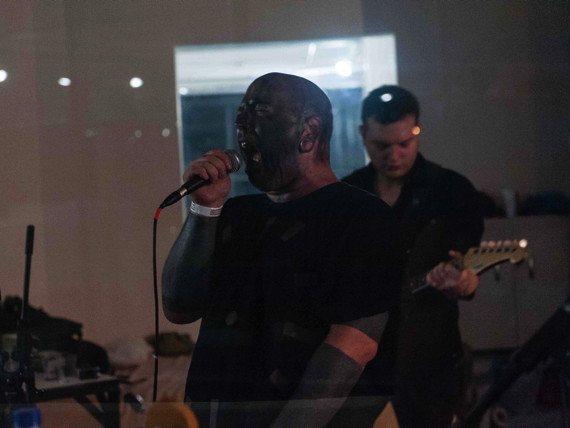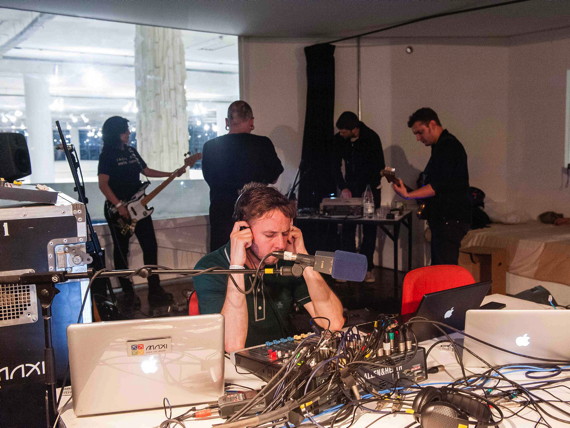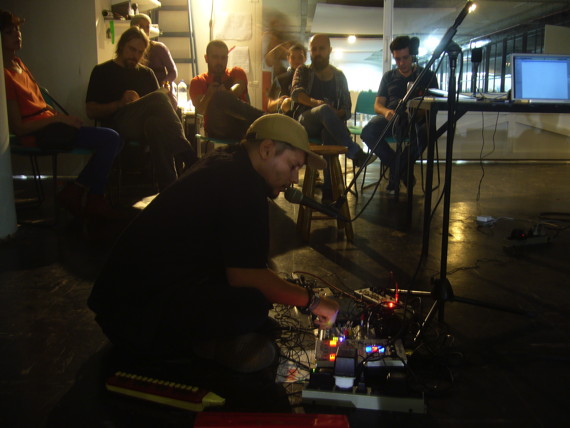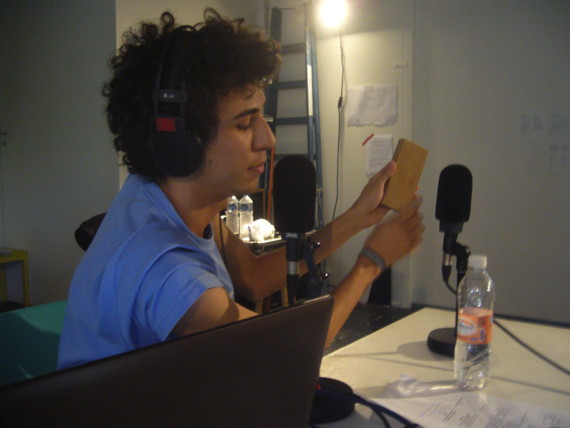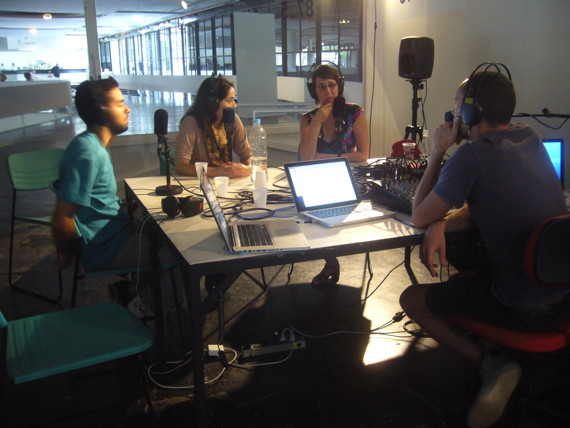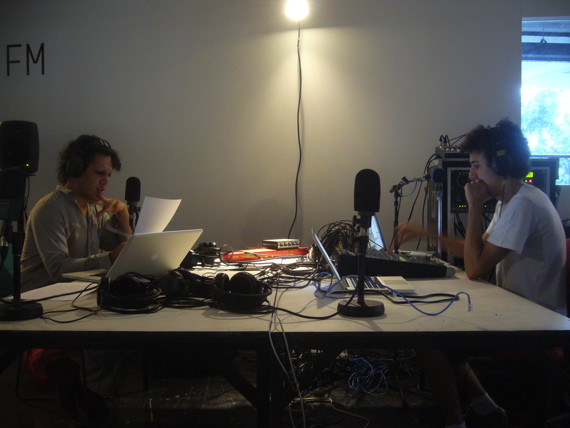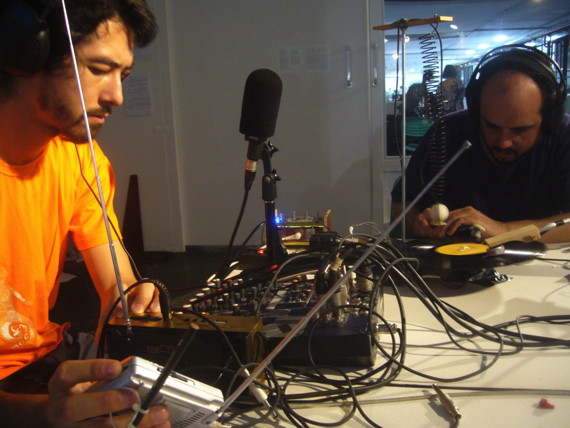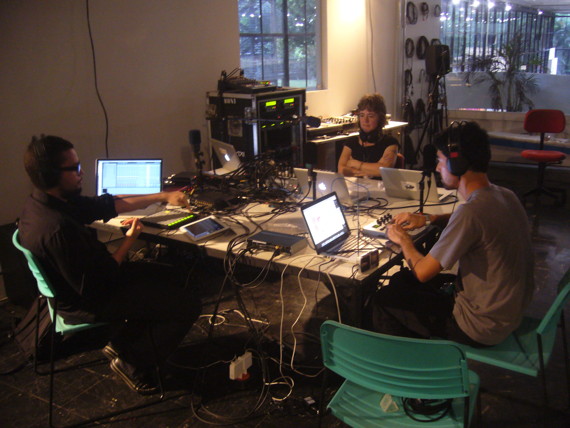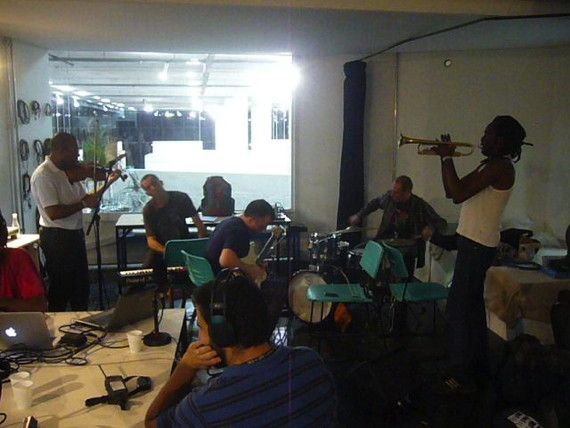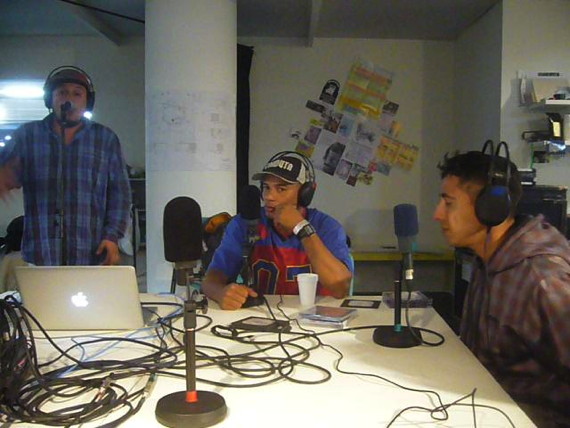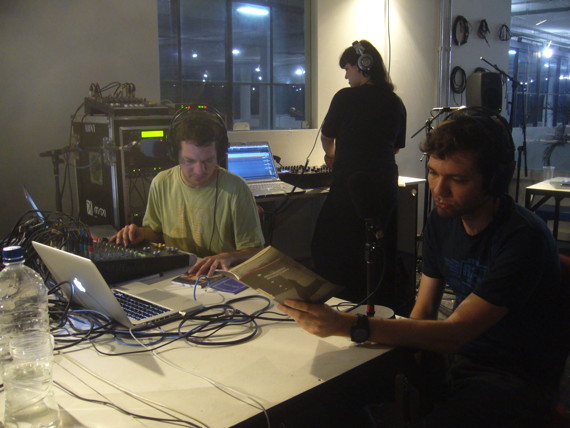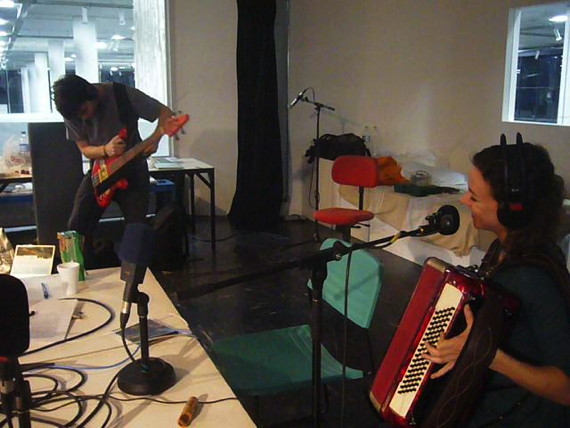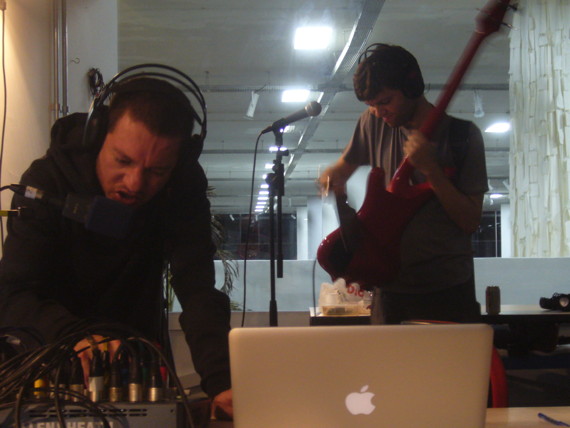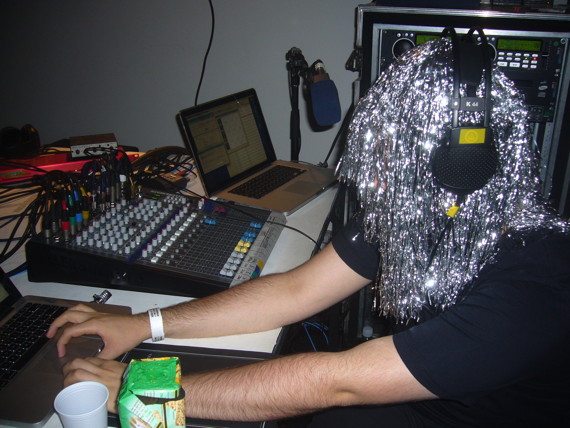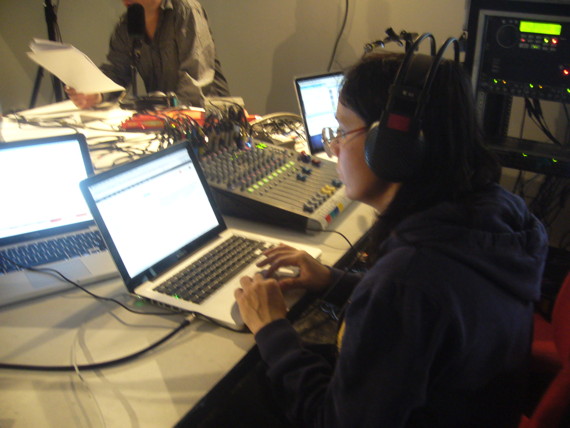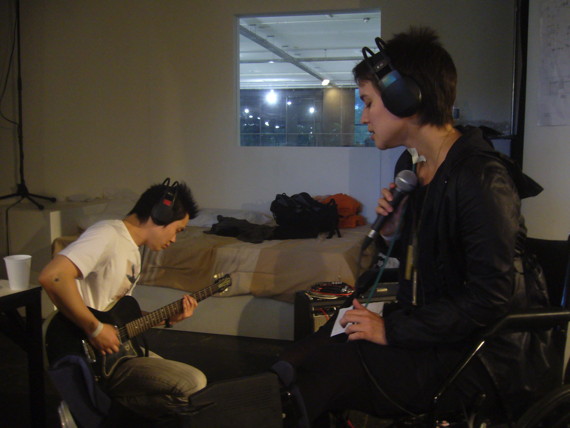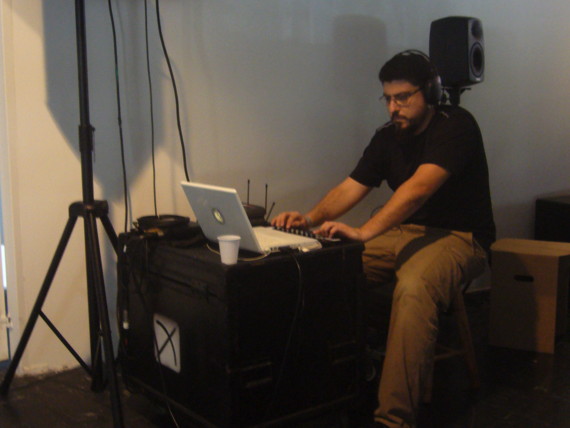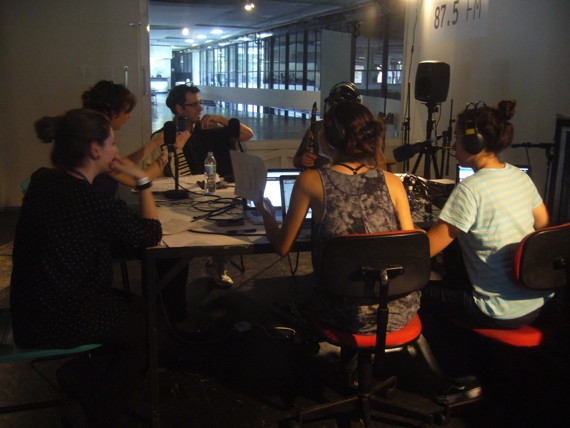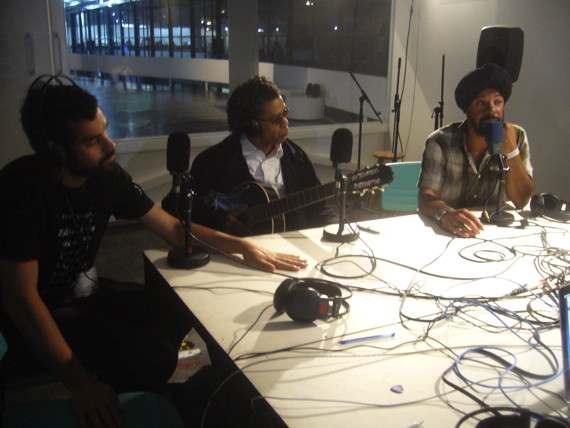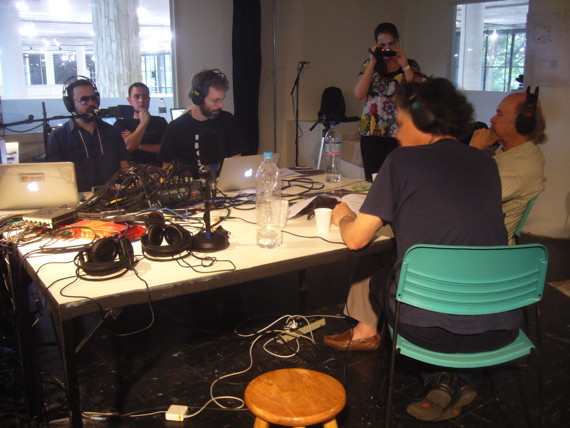 Photos 4-8: Leo Eloy/Fundação Bienal de São Paulo © Fundação Bienal de São Paulo
We used our chance to be active outside the Bienal and played a concert in one of São Paulo's coolest venues Trackers, only 5 minutes walk away from our home at the Residência Artística FAAP.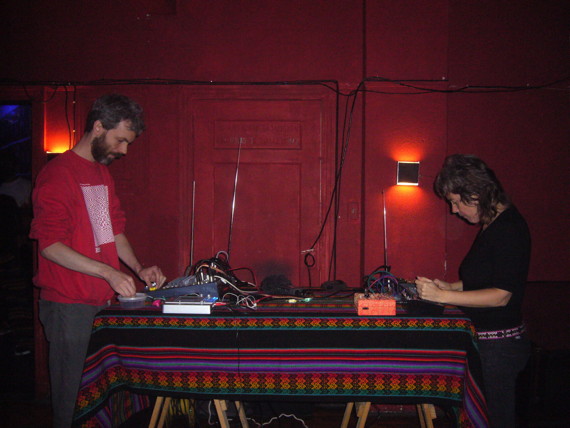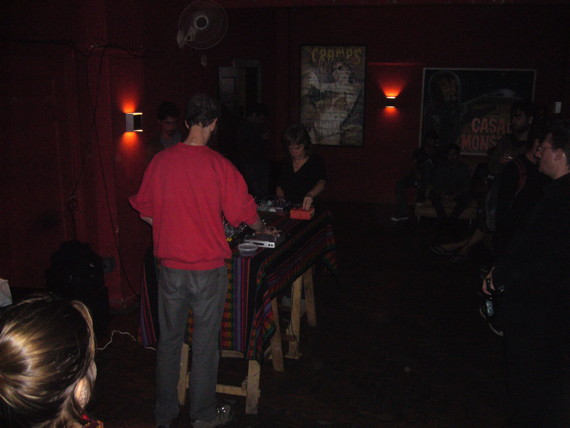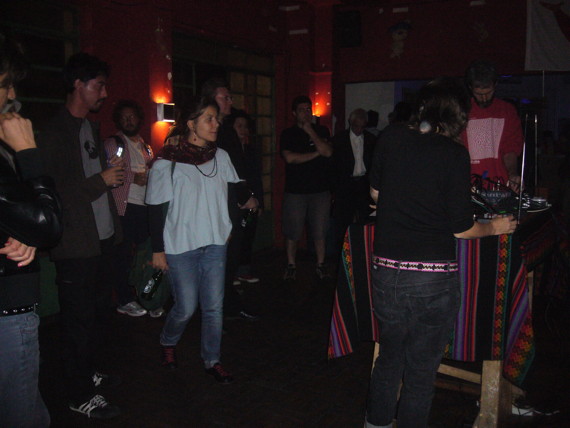 Lokaalraadio from Estonia (Katrin Essenson, Hello Upan and Raul Keller) occupied the last mini-residency in October with stories about their Baltic homeland (listen) and a live performance (listen).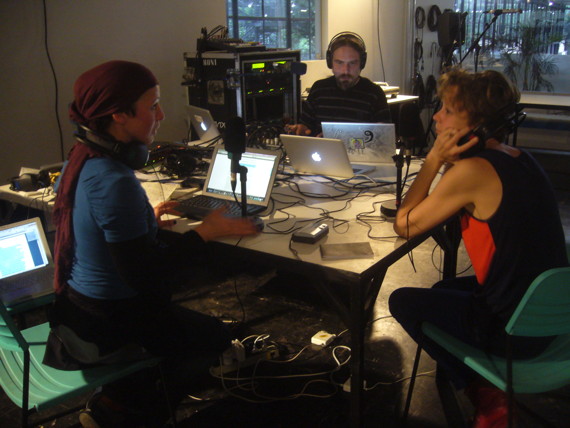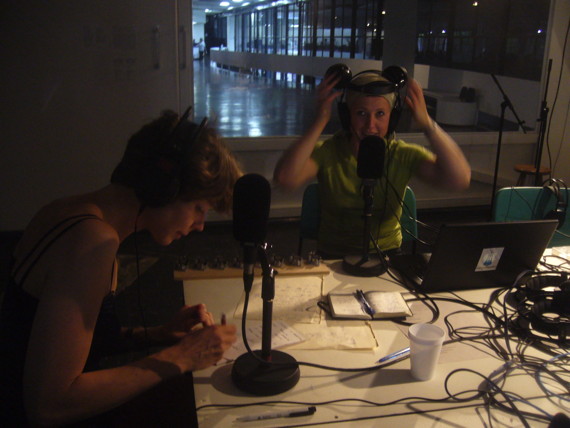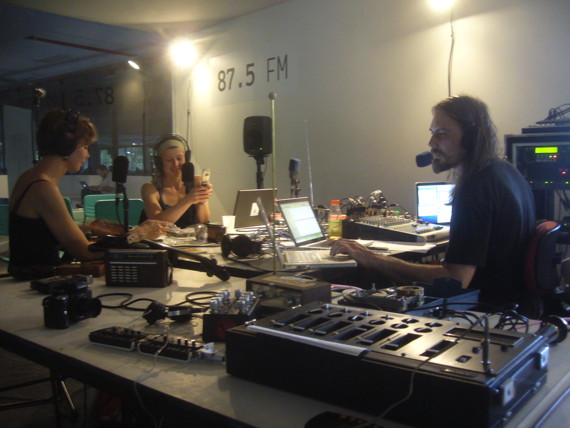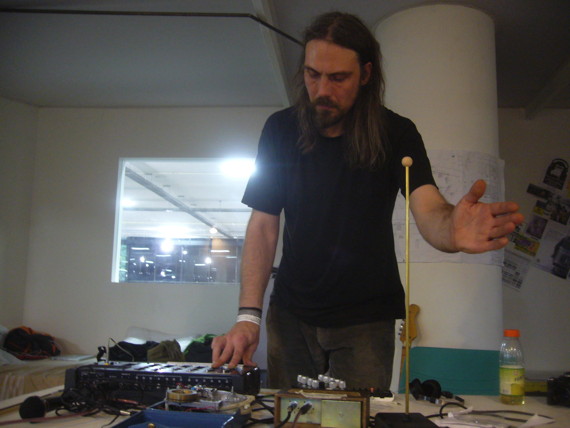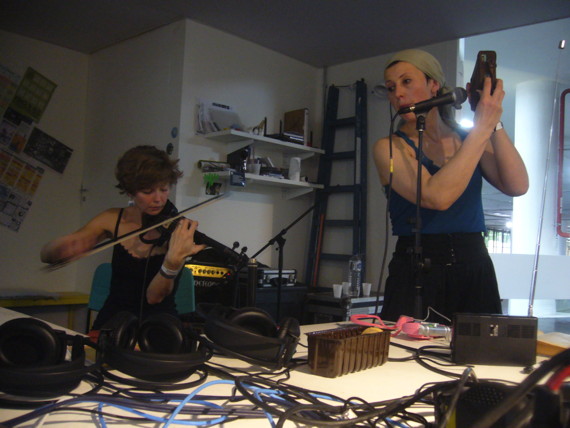 The last Sunday of October was a quiet day. There was time for Knut to set up undetected for an impromptu solo performance, just for the radio listeners.