Octopus Collective live broadcast to Lisbon from Peel View House in Barrow Park
The Octopus Collective is a Sound Arts and Music organisation based in Barrow, Cumbria in the UK, with its HQ in the former park keepers house in Barrow public park. Since 2009 we have delivered the FON Festival of music and sound arts, and a programme of commissions and education projects, working with artists from the USA, Europe and Japan including Mobile Radio, Faust, Richard Youngs, John Wall, AGF, Hildur Gudnadottir and others. Our interest in broadcast arts has led to collaborations with Tetsuo Kogawa, Haco, and an ongoing project with Mobile Radio who performed at our first festival in 2009.
For this commission we carried out a radio hacking workshop with the Octopus Collective Hacking Group, followed by a collective radio performance streamed live to the radio art festival RadiaLx 2012 in Lisbon, and finally a drone-based concert for assorted players around the building.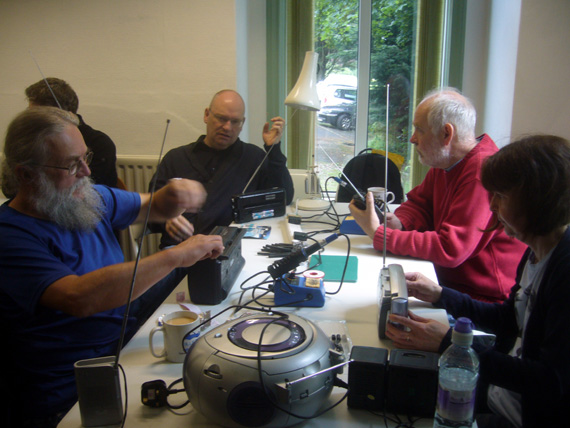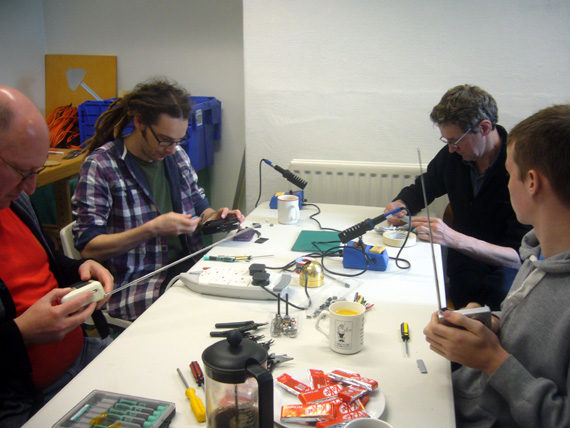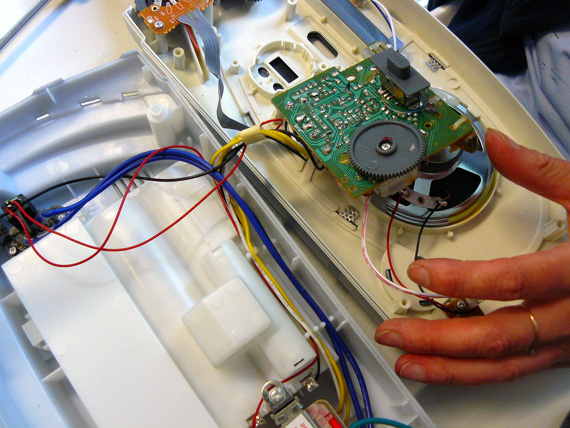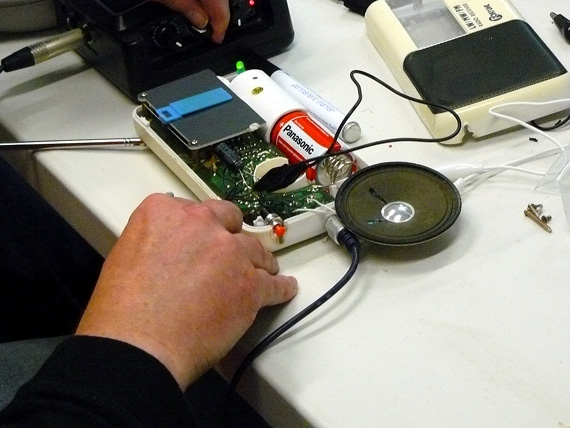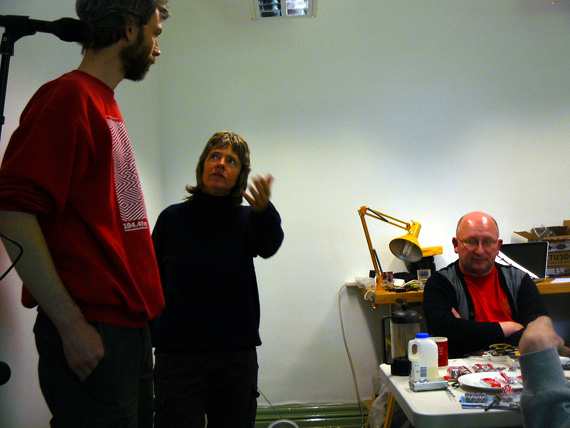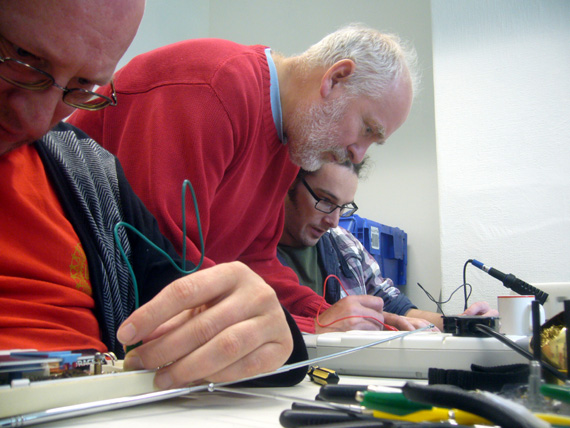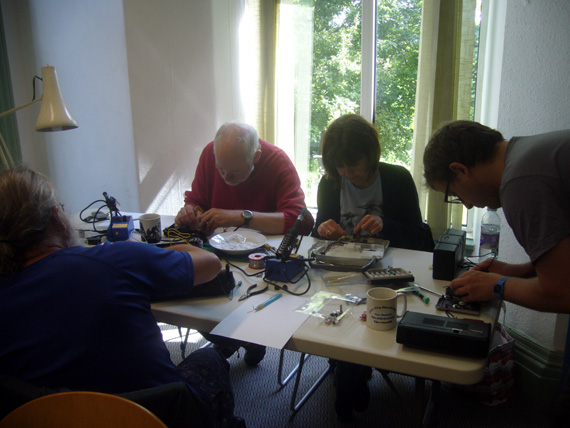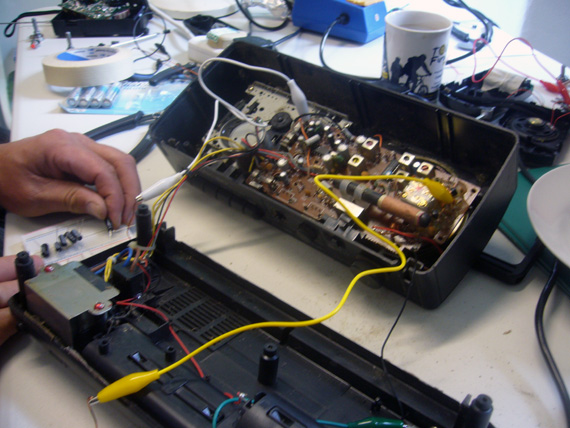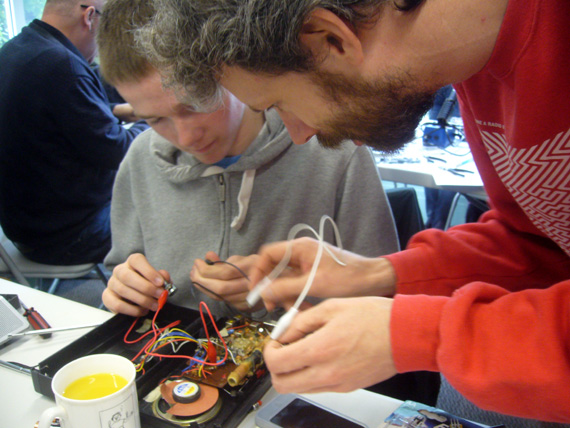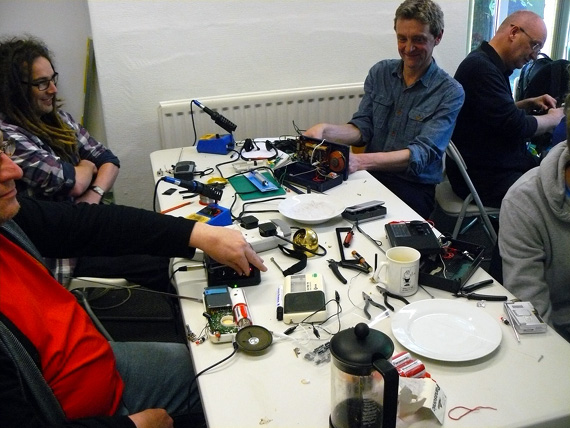 The hacking workshop needed to be short and sweet, as we only had half a day to get each person equipped with an interesting-sounding instrument to perform upon for the radio broadcast in the afternoon. Luckily, everyone was able to bring along an old or cheap radio (or two) which they didn't mind dismantling. After a bit of trial and error short-circuiting the electronic components, each radio was able to make a range of tones, squealing, hissing or crackling sounds. Knut then conducted the group in a simple improvisation involving tuning the radios in and out of a home transmission frequency which broadcast radio feedback, and this was interspersed with solo spots on the newly discovered circuit-bent sounds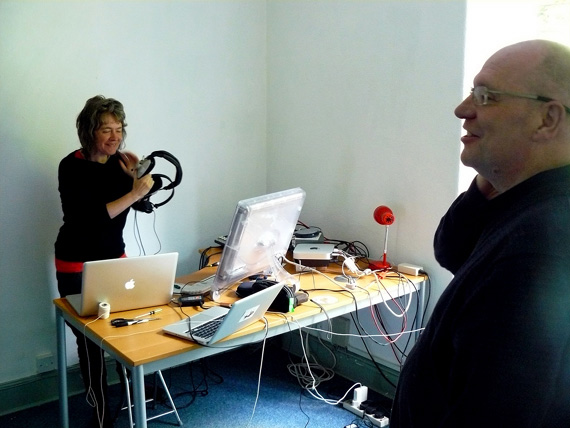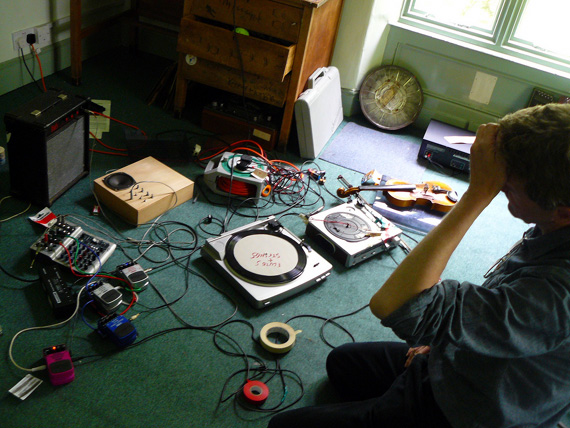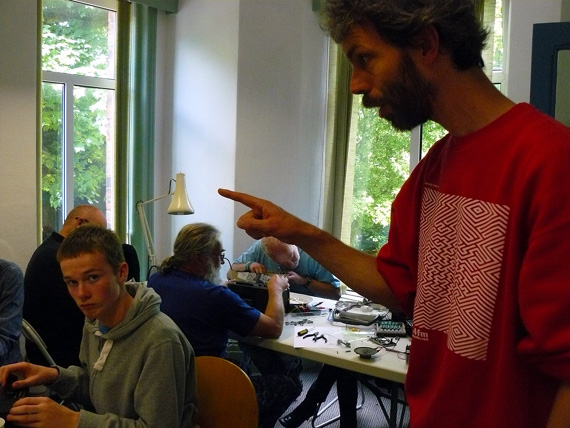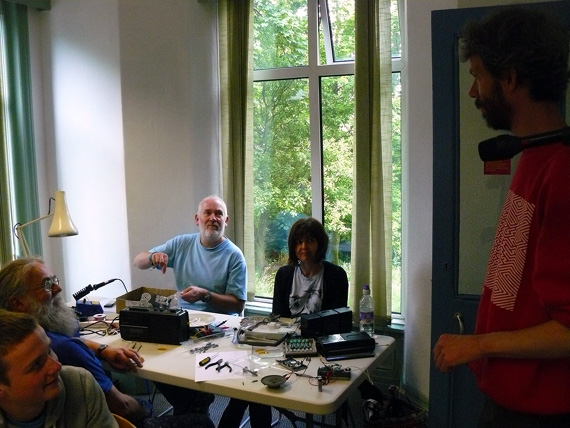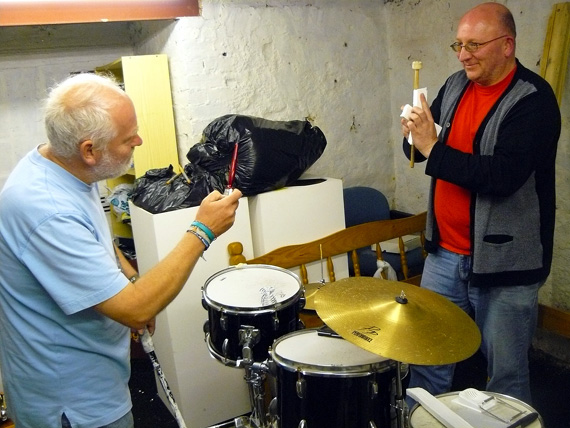 The radio show became an audio tour of Peel View House, led by Andrew Deakin. Each room was visited in turn to experience whatever brand of sonic exploration lay therein. When the hacking workshop room was reached, the group performed their mighty improvisation, before the roving microphone moved on to explore the basement where a percussion duo was taking place. Andrew narrated the tour of the work going on all over the house, including a touching account of his own audio obsessions during an examination of the noise-making objects crammed up to the rafters in his workroom. Throughout the hour-long show, pauses were made to play extracts from a few previous Octopus commissions by various visiting artists, and live backgrounds were supplied by tugging on a string at the radio desk which was attached to a guitar-string contact mic contraption hanging out of the window, made by Glenn Boulter – thanks also to Glenn for some of the photos on this page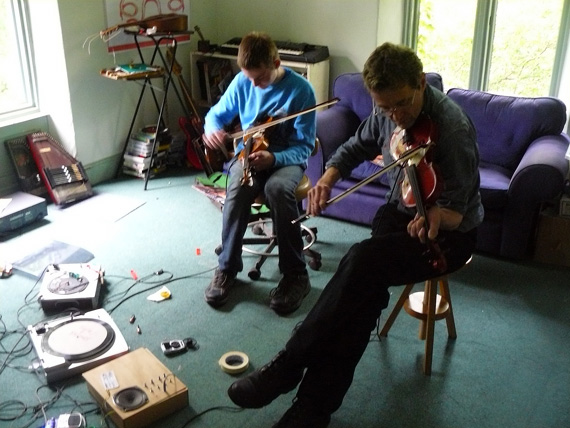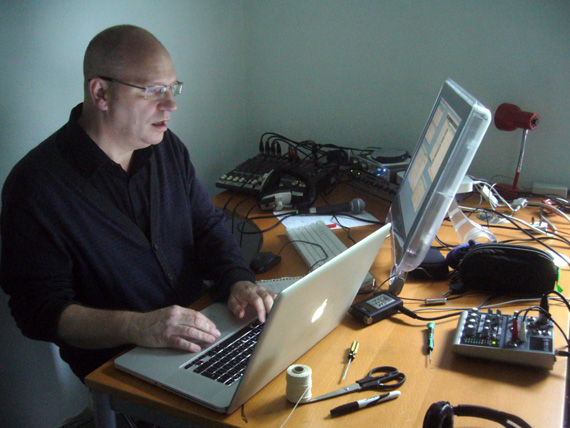 The improvised drone concert featured action in all the various rooms and the performers were invited to move around the house to find other people to play with. The ancient harmonium in the music room provided a ready-made drone machine, and the most notable sonic landscape was supplied by John Hall's set-up where he performed on violin, bastardised turntables, self-made records and assorted objects