We hired a car for a week of touring around rural Portugal, heading east from Lisbon and then to the far north of the country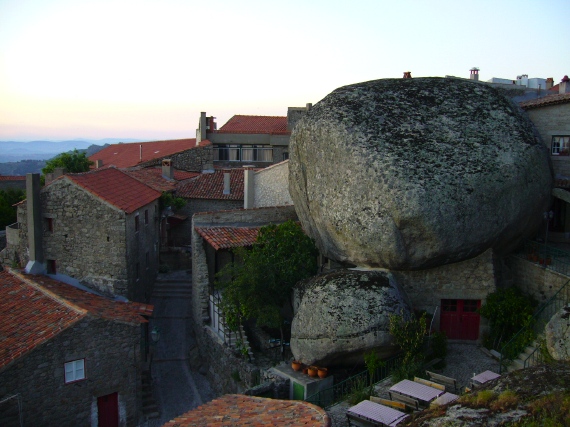 One of our favourite places was the hilltop bolder village of Monsanto. Hovering above the unbelievable constructions of the cottages is the most wonderful ruined castle, empty during our visit, and a high enough vantage point above the plains for Knut to be knocked out by the sight of four eagles circling just below him.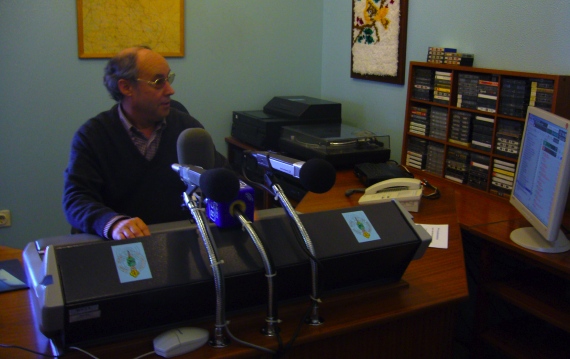 To our further amazement we discovered the studio and museum of Radio Clube de Monsanto, and were given a tour by station director Dr. Joaquim Fonseca (pictured). Much better equiped than Resonance we thought, complete with a hugh antenna at the castle, how about a friendly takeover?