We have arrived in Prague to begin our two month residency at the Open
Studios in Dolni Pocernice. It took us a couple of days to catch up with
ourselves, after a lengthy yet fantastic journey through the alps. Now we can
take it all in Prague is inviting, enigmatic and energetic (in a slow way).
We have already been hunting for old and new electronics at the flea market,
and are beginning work on some new instruments. What a joy to have a big studio
room to work and live in.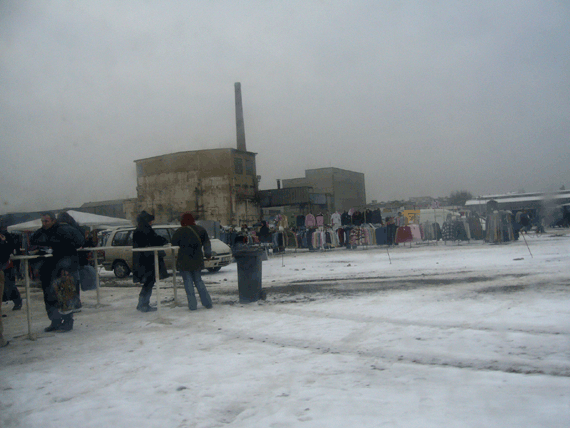 Eating outdoors at minus 2 degrees – Flea market Prague style!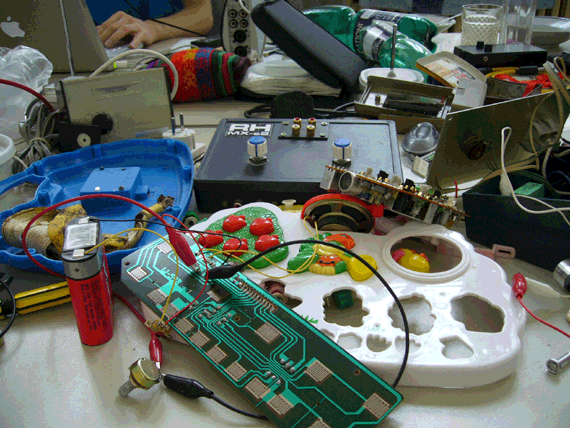 Our visits to the fleamarket were successful. The bending can begin…
As part of the January 2006 Arts Birthday Party events in Prague we played in our duo Tonic Train, and had the opportunity to collaborate with the Tape Beatles and Martin Blazicek on a sound and image performance. Along with telephone contributions from Jonathan Bohman in London and Svea Reiners in Germany we also took part the collaborative radio presentation Places/Anagram, an improvised radio play based on a game, which was streamed on Lemurie. In total there were 5 days of events, the highlight of which was the Mini Radio Burza Radiophonic Potlach which featured a fantastic programme of performances put together by Orange 94.0 in Vienna and Milos Vojtichovsky in Prague as part of the Radia network's radio.territories project. Another great performance was made by z.b.: … , an all-singing all-dancing sound art act from Vienna. Details of the above events and performers can be found in the Arts Birthday Party programme.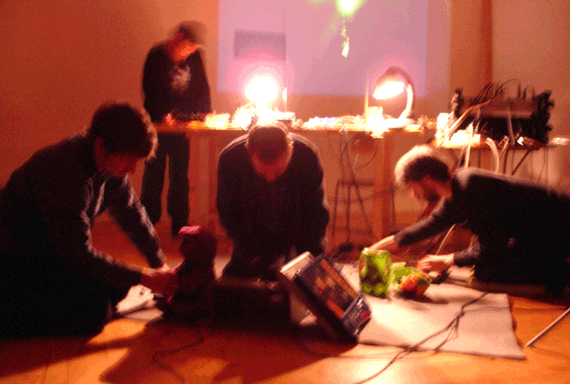 Tonic Train meet the Tape Beatles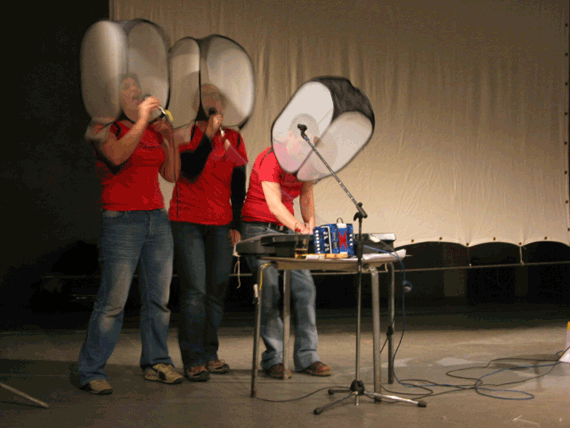 z.b.: in full swing