We spent New Year with friends up in Siat, Switzerland at 4330ft. It is more beautiful than we could have imagined. A wolf was spotted in the village last year but we haven't met one yet, just one of the local cats who loves to play in the snow.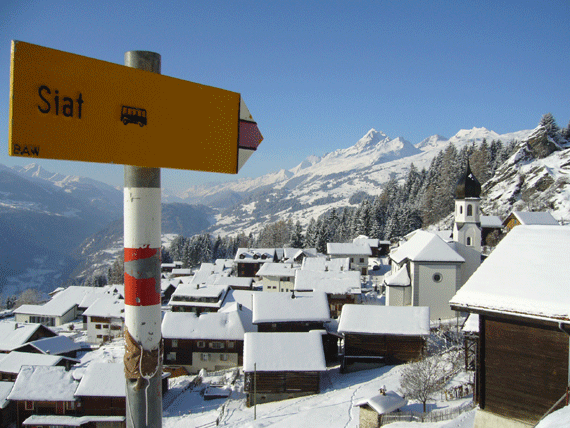 Siat nestling in the deep snow.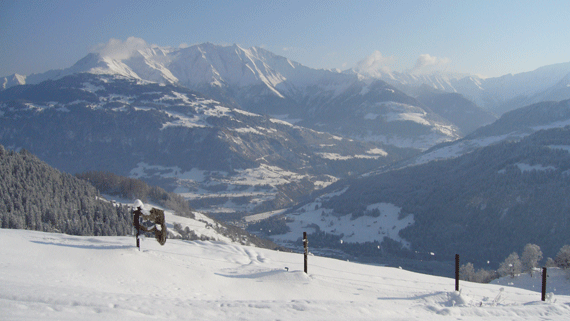 Another view of the area, from a mountain walk to the next village.